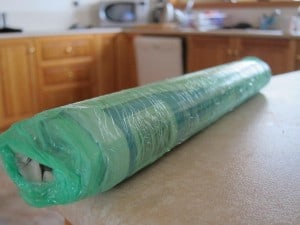 EACH newsroom receives up to 500 emails a day and not even 50 of these see the light of day. Chiefs of staff spend the first part of their morning culling that list to find the gems and get rid of the spam. This is where your email can easily be deleted.
Here are some tips to avoid this happening to you and get your release inside the newsroom:
First, pitch to your local media (newspapers, radio, magazine, TV and even blogs and podcasters). Local media love championing their local success stories.
Figure out where you want your story to be told – ie, in the news pages, lifestyle pages, afternoon radio segment, TV morning show – and familiarise yourself with that vehicle.
Pitch to the relevant person, or your story could get lost. Are you looking at it being a news item (then ask for the chief of staff or, even better, a specific news reporter) or on the afternoon drive program (ask for the radio announcer).
Phoning directly is the best option, but avoid timing it with their deadline. Ask for their direct email address to send the release to and try to get their direct phone number too.
Media organisations are more accessible than ever, thanks to their increased use of social media. So if phoning has you curling into the foetal position, consider contacting the organisation via Facebook or Twitter. Bear in mind, in some instances this isn't as effective as phoning.
Take time to customise your release to each media outlet on your list so they're receiving exactly what they're interested in and personalise your address to them (which also includes spelling their name correctly).
Send off the release immediately. Don't wait until the next day or week. If possible, make sure you're giving them plenty of time – either before morning conference where much of the direction for the day is made or days in advance (but don't forget to include an "embargo'' if needed).
Always follow up with the same person if you don't hear back from them. Chiefs of staff and reporters sometimes get sidetracked with other stories. It's not to say they're not interested in the story you're pitching, it's just there's so much else to follow on any given day.
Nobody likes to be pushed into things. So just offer up the story, politely give a reminder if you haven't heard anything and, if all else fails, work on the next media outlet. If it doesn't get picked up, don't be offended. Sometimes it just comes down to timing.
Building a relationship with the reporter, announcer or presenter is important. This means next time you have a release, you have someone to go to. In turn, when that reporter needs a story in your niche, they're more likely to contact you.
If you're unsure how to put together a press release, check out the step by step guide to writing a press release and example of a press release. Then you're ready to write a press release that gets noticed. If you've already put together your release, then what are you waiting for? Time to make that call!
If you would like to know when the next tutorial in the Media Room is posted, don't forget to "like'' us on Facebook. Next week we tackle: How to survive the interview.