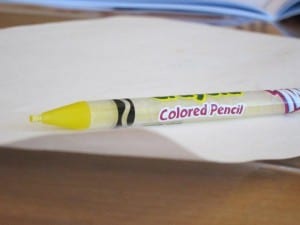 MANY people would love to gain some media exposure, but struggle with the angle for their press release. The more unique your idea, the better your success. Just announcing you're launching a business or blog isn't news – unless it's something incredibly unique.
There are many ideas out there. Here are 10 to get your started:
Keep abreast of the news and be prepared to put yourself forward if a topic ties into your business or blog. You can release a statement with your viewpoint on the news item. For example, statistics have revealed there are now more mummy businesses than women in boardroom positions. This is a perfect opportunity for a mummy business owner to discuss why she chose her own business over the boardroom.
Put a poll on your website or blog or set up a survey. If you gain a significant number of responses to your question, use those results to craft a media release revealing the results.
Host a major charity event or raise a large amount of money through the product you're selling and donate it to a worthy cause.
If you're selected to appear or speak at a national event, it's a great opportunity to promote yourself. Just make sure the event organiser is comfortable with this.
Use the skills you have to create a free class or demonstration for your local community. This allows you the opportunity for a preview story and coverage on the day.
Enter yourself into state, national and international awards. If you win, it's an opportunity to gain media exposure. The bigger the award, the greater the chance of a story.
A new product release. Just make sure the product is, again, unique.
You're mentioned in someone's book, an international publication (magazine, newspaper etc) or featured on national television. Just be careful to avoid approaching media outlets about how you appeared in a rival publication – ie, don't approach a Fairfax newspaper about how you appeared in a News Ltd paper.
Someone famous is photographed with your product, mentions it in an interview or comments on your blog. With the web making the world a much smaller place, don't rule this out.
If you receive a grant, scholarship or are selected for an overseas study tour. Local media love championing their own.
This week is the final in the Media Room series here on Three Li'l Princesses. However, don't despair, the series is now continued on the new Mum PR site dedicated to helping bloggers, small business owners and other organisations pitch their stories, brand or product to the media.