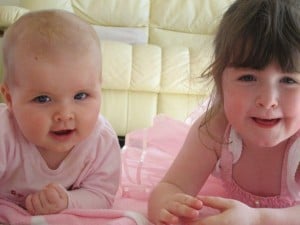 THE winner of the "Over $250 in prizes in Mother's Day giveaway'' – which included SeneGence's Lipsense Collection, Skirties Sleepwear Tracy lace top and shorts, BellyCo ECO Belly Wrap and Chai Station Value Pack 12 chai – was…..
First, let's talk about Mother's Day, shall we? Sorry, but you know how much I love suspense!
For Father's Day last year I bought Julian, or should I say Ella bought Julian, a book called I Love My Daddy. In the spirit of that book, I asked Ella this week why she loved her mummy. These are the words straight from her mouth.
I love my mummy because…
You're funny (hilarious, I tell you. Especially that knock knock joke I taught you. Knock Knock. Who's there? Syd. Syd who? Syd down you're rocking the boat. Really tired of hearing that joke now).
You play Snap with me. (Little do you realise I taught you Fish, called it Snap and now you refuse to let me call it Fish. So we play a rather confused game now).
You sing me songs. (Below is the song I'm currently singing to her EVERY night as her bedtime song. It's wearing rather thin. Please note, I am a Carlton supporter)
  

The fact I sing this song every night proves one thing: I love you too, darling. Both of you!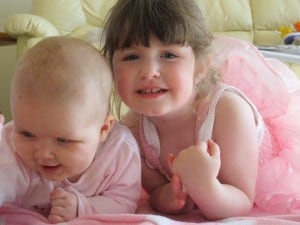 What do your children love most about you?
Oh, and the winner of the $250 worth of Mother's Day gifts is:
Judith Perez Bejar. Congratulations Judith!
In her entry, Judirth said:
"My wishes for my mother day if have the money to pay a ticket to bring my mother here to Australia but now with all the expenses for the new baby that today is overdue,its impossible to afford it, but really i miss her she is the best mum in the world, always there for me, always willing ti listen and guide me throgh my whole life, trough ups and downs."
If you're still searching for that perfect gift for Mum, then please consider supporting one of these online mummy businesses. I can honestly say their products are divine. Read more about them here.