DURING our trip to the Melbourne Aquarium a fortnight ago, Ella became fascinated with these shark teeth. And, as you can tell by the photo, she clearly wasn't frightened of them.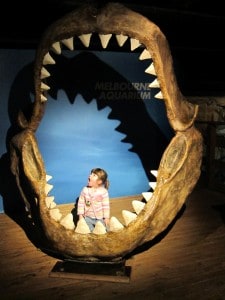 Unprompted, she did this pose.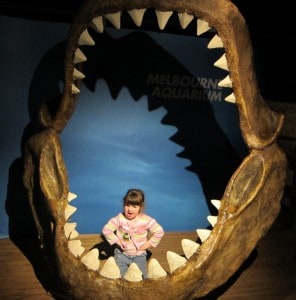 Can you see my teeth?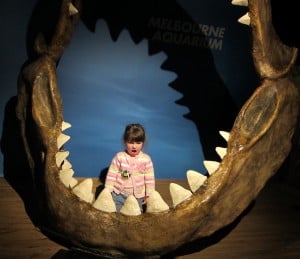 Come a little closer…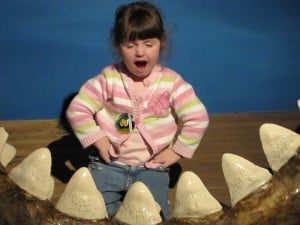 Scary.
There's still time to enter to win two nights in a one-bedroom Medina Apartment (valued at $1000).
Linking up with My Little Drummer Boys' Wordless Wednesday. Click on the link to check out more photo posts. (Apologies for the fuzzy quality today. The camera does not like the dark!!)