BABY Holly and Princess Ella have colds, which is making Holly miserable and Ella… challenging. Holly is presently waking every hour from midnight 'til 6am. OK, so there's nothing really new there. Except that she doesn't want a feed or a dummy. She just wants me to hold her. Which sounds so utterly sweet, except for the fact it's the middle of the night.
During the day yesterday the heartbreaking tears and need for cuddles were constant. When 5pm hit, panic set in. How was I going to manage to cook dinner? Yes, as you can see, my world was going to end if I couldn't get food heated.
Amid my sleep stupor I conjured up the idea to prop Baby Holly in her high chair, give her some spoons to play with (we can't afford real toys) and pop on one of the Babies Love CDs – international pop-rock songs turned into lullabies.
Then panic set in. Which one would I chose?
Michael Jackson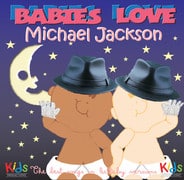 The Police and Sting
U2
Rolling Stones
Stevie Wonder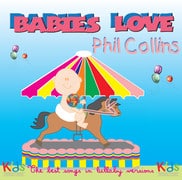 Phil Collins
 Mariah Carey
All, bar the latter, from the new collection.
Again, my world could very well end if I didn't make the right decision. I chose the Boy Wonder in the hope he'd be able to work some of his magic. If he can make parents happy enough to make babies, then surely he can make babies happy enough to please parents.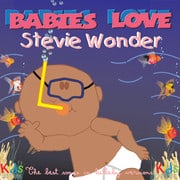 And he did. Make Baby Holly happy, that is. Well, not him specifically, but a bunch of super talented musicians playing lullaby versions of Wonder's classic tunes. The one that really stopped Holly in her tracks was Isn't She Lovely. She smiled. Even laughed. Or maybe that was because I was singing at the top of my lungs.
If I'd known all the words to My Cherie Amour it might have had the same effect. That goes for Ribbon in the Sky too. Then mid way through the final track – Signed, Sealed Delivered, I'm Yours – I realised I'd better get dinner on.
Even if you don't know all the words, the serene melodies will have you humming away. More importantly, they'll help create a sense of peace and calm within the house. Well, for 40-odd minutes, at least.
These would have been perfect when I was up the duff too. Sure, you should play music to your unborn child, but after nearly three years of nursery rhymes I couldn't bare listening to them voluntarily. However, this would be ideal relaxation music for me and delicate sounds for bub's cognitive and emotional development. Quick, lock me in a room now.
The only real flaw I can see with these CDs is that some may buy them on the pretence they're getting Wonder, or Jackson, or Sting. Sadly, you won't even hear them breathe heavily in the background. But if you know what you're getting, then these are sublime.
To go in the draw to win ALL SIX CDS – Michael Jackson, The Police and Sting, U2, Rolling Stones, Phil Collins and Mariah Carey – valued about $120, simply tell us which CD you would have chose to play to your upset baby. The giveaway closes Tuesday, May 31 at 7pm and a winner will be drawn randomly and announced on this blog and via Facebook and Twitter. Australian residents only.
Want more entries? Then here's how you can up your chances in the draw. Each task is worth one extra entry, but must be included as a separate comment (or it won't count).
Click the Facebook button below and share this giveaway with your Facebook friends. Then leave a separate comment saying something along the lines of "I've shared this on Facebook''.
Click the Twitter button below and share this giveaway with your Twitter followers (Twitter handle is @ThreeLil). Then leave a separate comment saying something along the lines of "I've shared this on Twitter''.
**I received a complimentary CD courtesy of Universal Music / ABC Music. All opinions expressed are purely my own.
AND THE WINNER IS: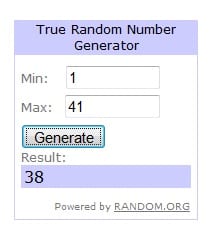 Candice!
Congratulations Candice. Happy listening!