IT FEELS like only yesterday my mind was firmly on whether my body was going to turn inside out. Ah, the joys of childbirth. Now, here I am lamenting my li'l princess heading off to "big girl school'' (aka pre-kindy) later this year. Where did my baby girl go?
Don't worry, this isn't a lecture on what age your child should be when they start school. My theory is, start them when they're ready. And Princess Ella is well and truly ready (she's four in November, just for the record). I've even started the ABC Reading Eggs with her, because she WANTS to learn.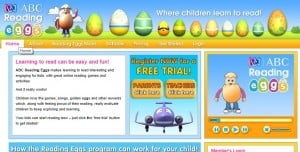 Each time we pass the school with the pretty windows, Ella shouts out "that's going to be my big girl school, isn't it mum?''. Each time, I shed a tear. I'm not upset about her not being at home. Give me Oprah over those annoying Small Potatoes any day. Someone, please, bake those buggers. She's been in child care two days a week since she was one. So I don't have that same anxiety other parents face in seeing their child walk out the door. It's more the fact that we've reached yet another mark in her fast-moving life.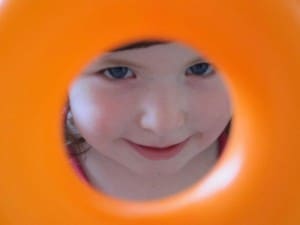 There is some anxiety though. You see, we have to be… interviewed. Do you know how long it's been since I've been on the receiving end of an interview? The Bloke in The Shed, having just been through a pretty rigorous interview to become Editor, doesn't have the same fears. So I'll be stapling my lips together to limit the amount of times I can stuff up her chances of a private education for her. That's if we get an interview.
And we're not private school snobs. We both went to public school and turned out half OK. Except for a few emotional scars from stealing everyone's erasers from their desk tubs in Grade 6. As if no one was going to notice. What was I thinking? We're also not Catholic, which could be a slight issue considering it's a Catholic school. The Pope's Catholic, right? Hmm, may need to hit the books (and by books, I mean the bible).
We've opted private simply because the school has a good reputation and… we can. Although it may mean bread and dripping for dinner for the next 18 years. And really, if I fail the interview because I just can't keep my mouth shut, it's not going to be the end of the world. Although, Ella does have her heart set on playing on that red and blue swing set.
How are you feeling (or did you feel) about your child starting school?