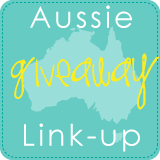 THE Leaf Story Starter cards I mentioned last week, which I won from the beautiful Nathalie of EasyPeasyKids, came in good use this week. In fact, they were a bit of a hoot.
While they're designed for kids age seven and up, at just 3.5 years Ella quickly grasped onto an abridged version of the game. The idea is for the words or phrases on the cards to start a story to get you communicating with your child.
Here are Ella's answers:
If I had a million dollars: (Ella) "I'd buy a caterpillar''.
In five years time: (Mum) "You and Holly will be at school and mummy will be home all by herself''. (Ella): "You can do your computer work, Mum, and you can do ABC Reading Eggs (kids online program).''
I'm good at: (Ella) "Running and falling over.''
If I could change the world: (Mum) "My box of chocolates would never run out''. (Ella): "Oooohhhh''
I wish for: (Ella) "A $1."
Readers, you can have this much fun and more winning prizes in the linkup. So get clicking.
If you're a blogger or business wanting to take part in the Aussie Giveaway Linkup:
Only link directly to the giveaway post/s and include the prize and end date in the linky tool below. Link each giveaway separately.
Giveaways must be open to Australian residents.
Grab the button to add to your post.
A new list is added each Sunday so bloggers need to add their links weekly.
Start entering the giveaways!
This linkup is a combined project with the wonderful Tina Gray. You can link up your giveaway on either of our sites – it all goes into the one linky.

Hosted by Three Lil Princesses and Tina Gray {dot} Me