WHAT'S the ideal age gap between children garnered quite a lot of interest from readers. It then led to a conversation about the ideal family size. So, this week, I've asked mums (and a dad) what THEY love about the size of their family and why that number works for them.
One child: Caroline from Nightwolf's Den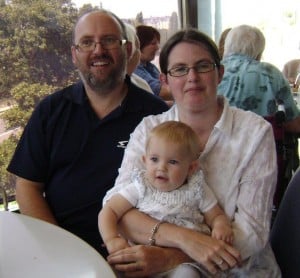 We're a one child family at the moment. I love that I can give Miss K all the attention (and I'm not worried about spoiling her). I don't know how those with more than one cope. LOL. Hubby and I discussed how many kids we wanted pre-kids and thought maybe two, but now we have Miss K we are happy being a family of three (well five if you include our two cats). I think three is a nice comfy number for us at this stage, especially after taking so long to get pregnant.
Two children: Alex from Dad's Ramble On
Having two kids is the perfect family size, as it means that as parents you are less likely to be outnumbered when the kids start scheming (especially in their teen years). It also allows each child to form a close bond with their other sibling, which establishes a good basis for how to relate to others out in the "big world". It also helps with the smaller things in life, such as purchasing cars – try fitting more than two car seats in the back of a standard sedan. And we drive a Rodeo! I can also remember trying to negotiate a double pram down at the shops with the boys. No idea how we would wrangle them if we had any more children.
Three children: Cathy from The Camera Chronicles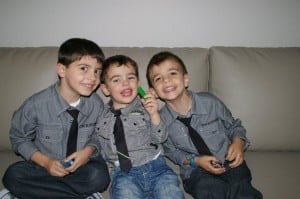 Many people think it's one child too many because children outnumber adults, or even one child too little because it's an odd number and some say one child is always left out. However, for us it just seems like the perfect fit! Having three children makes it feel "not standard" and adds some variety via the different dynamics between the boys. Sometimes they all play together, sometimes it might be the two eldest playing together or sometimes it might be the eldest and youngest together. In a practical sense it also suits us. They each have their own bedroom and we don't need to upgrade the family car because everyone fits. We were blessed to get the number we wanted, but I think no matter what you are given, you make it work and there are advantages and disadvantages to each size family.
Four children: Kate from Picklebums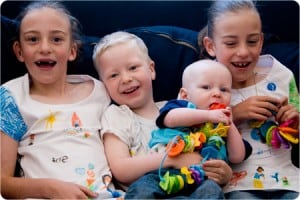 We have four children – seven-year-old twin girls, a four-year-old boy and a one-year-old boy. We didn't plan to have four children before we started (initially we were thinking of having two) it's just how it turned out. There are many reasons why four works well for us. On a practical level, we have two girls and two boys so that makes sharing bedrooms easy and, although it meant we had to get a 'bus', we still have two spare seats in the car for extras. It also just feels right for our family. Four kids means things are always busy, and often a little crazy, but there is always someone to play with, someone to chat to and someone to cuddle. For me there was no definite amount of kids that I really wanted to have. We decided to have each child because it felt right and we have decided to stop because it feels like it is the right thing for us and our family, even if I'd really like to have just one more!
Five children: Kate from Puddles and Gumboots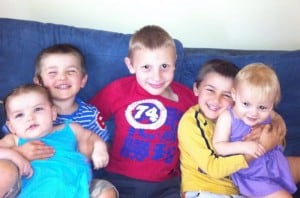 If you had told me 10 years ago when I had my first child that I would end up having five kids I wouldn't have believed you. However, I love our family size and wouldn't have it any other way. With five kids there is always something happening in our house, someone to play with, someone to talk to and something to do. We're busy, we can be loud, we turn heads when our little tribe is out and about but we are very happy and there is lots and lots of love around here.
Six children: Glenda Rouxel, youth pastor and author of "The Embarrassed Evangelist"
Six kids is perfect for the Rouxel family! We have three of each, between eight and 15, plus a handsome paramedic husband and a rather absentminded laid back Mum (me). Four of our kids came the natural way but two of ours are through foster parenting. Six makes for a full car, a full dinner table and a very active games night, especially when it's Boys Vs Girls! I think six is best – we all loved the Brady Bunch, didn't we?
Seven Children: Naomi from Seven Cherubs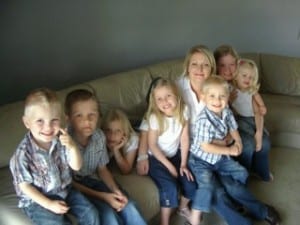 We always planned to have a large family in the Ellis house. Originally we planned to have 10 children and we always said that we would take one child at a time and stop when we felt we had reached our limit. So imagine our surprise when twin boys came along and threw out our whole plans!! We decided to stop at seven and we have four girls and three boys in our family and find it is a wonderful mix of fun, energy and enthusiasm for family games and activities. It also means there is a lot of washing, housework and food shopping but we work together as a team to keep our house running and functioning so that we have a house of order and time for fun. As a mother to seven children it is very tiring and exhausting some days and I work really hard at making sure I have a close relationship with each child to make sure they are happy and feel loved. Sure we get stares, sure we are noisy, sure as parents we are seriously outnumbered and sure we are large but I would totally have seven children all over again for the joy and happiness that they bring to my heart each day. Seven is our perfect number and we love our seven cherubs. Of course this also means that I should hopefully get many grandchildren in the future and I am looking forward to that day!!!
What's YOUR ideal family size and why does it work for you?