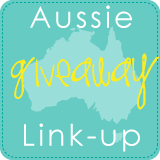 THERE is some rather sad news I must break. I know you will be disappointed, but please know this is temporary. It will pass. After tonight, I'm afraid to reveal… there will be a little lapse in time before the next giveaway. I know, I know, it's upsetting. But please, hear me out.
What will follow very soon will be a handful of wonderful giveaways. Here are some clues as to what a couple of those will be:
One giveaway will make mums to bubs through to toddlers wonder why they didn't grab this prize BEFORE they pulled all their hair out.
Another will be a bevy of favourite items to make little faces light up in a Mary Poppins sort of way.
OK, enough clues. Go enter the the fan-tab-ulous $150 Vanchi bag giveaway and $50 My Posh Baby Boutique giveaway before 7pm tonight and then subscribe to this blog so you don't miss the competitions to come. Don't forget to support these great Aussie businesses owned by mums too.
Most importantly though, start entering this week's seriously good giveaways via the links below.
If you're a blogger or business wanting to take part in the Aussie Giveaway Linkup:
Only link directly to the giveaway post/s and include the prize and end date in the linky tool below. Link each giveaway separately.

Giveaways must be open to Australian residents.

Grab the button to add to your post.

A new list is added each Sunday so bloggers need to add their links weekly.

Start entering the giveaways!
This linkup is a combined project with the wonderful Tina Gray. You can link up your giveaway on either of our sites – it all goes into the one linky.
PS. The photo links will be returning next week, after I can get some money into my Paypal account to pay the subscription!

Hosted by Three Lil Princesses and Tina Gray {dot} Me