S is for sister and stars. How many times can you spot the letter S?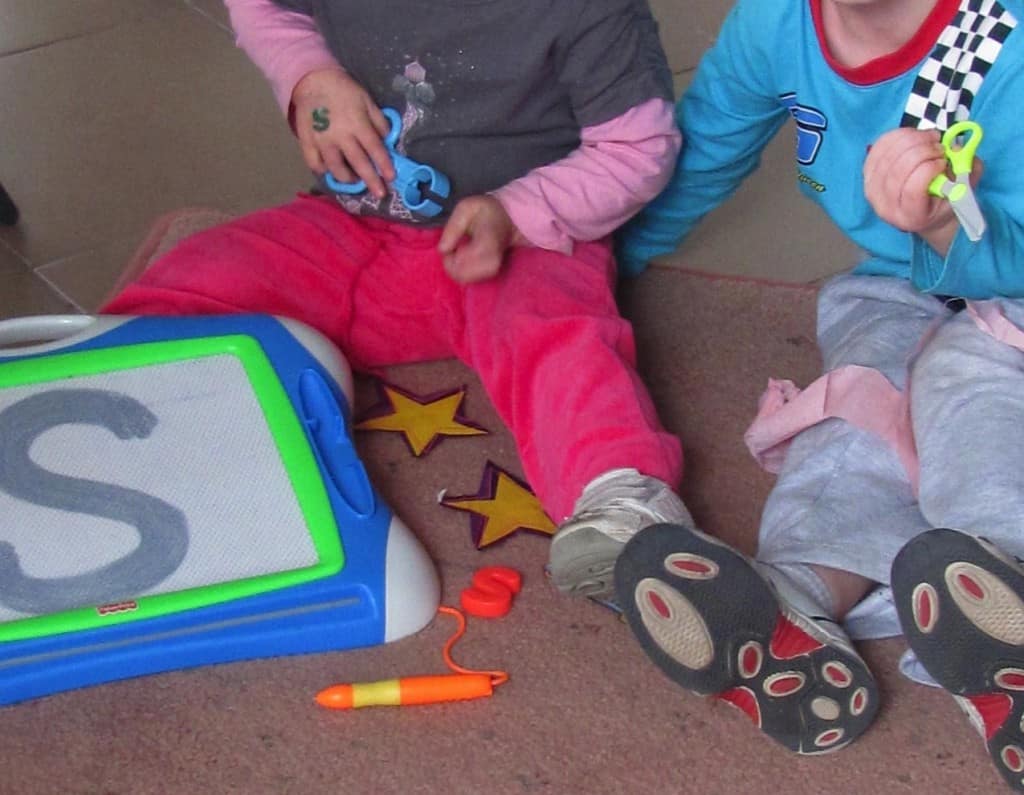 By Denyse Whelan of Denyse Whelan.com.au
Denyse loves to take photos. Favourites are always those of her willing subjects:"the grandkids". Since the first grandchild was born in 1996 till now, Denyse has made albums and scrapbooks for all 5 of them. Photos are her way of making memories. As a teacher of little kids too, Denyse loved combining her love of teaching and photography to become part of The Alphabet Photography Challenge.  She blogs over atwww.denysewhelan.com.au and hangs out on Twitter.
If you would like to contribute a photo to the
Alphabet Photography Challenge
, a series of posts aimed at being a "look and find" activity for children learning the alphabet, please
email
.