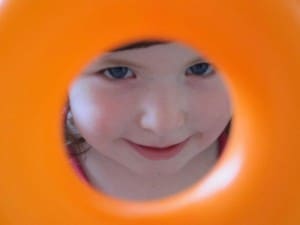 This week I'm grateful for:
Grabbing your attention with a cheeky (pardon the pun) headline. OK, it's more than just that. This week, on the way home from childcare, Princess Ella came out with: "look Mum, the moon is following us. I think it might be coming home with us''. We then turned a corner. "Oh dear, I think the moon has gone to someone else's house now.'' I shared this on Twitter and was inundated with tweets from people who admitted to thinking the same when they were a child. I'm grateful she's pretty normal for thinking like this. Otherwise, there are a lot of crazy people out there.
The judges of the Mentally Sexy Dad competition selecting my hubby to be honoured in the top 5 last Sunday and interviewing him this week. I know I've already mentioned it, but it really is an honour. Mostly because everyone has had the chance to learn what we already knew about him. He's a wonderful dad and fabulous husband. Don't know how I scored that one. Must have been those sexy legs of mine. *looks down at legs* Hmm, where did they go?
Live puppet shows. I took the girls shopping today and stumbled upon the brilliant David Hamilton Puppet Show in the mall. Ella hasn't yet learnt there's a reason you don't sit in the front row. The dog puppet stole her sunglasses (temporarily), after which she refused to take them off her face. Although, she hasn't stopped talking about how much she loved it.
I'm joining with  Maxabella Loves' Grateful For, which is being hosted by Kimmie at 'a day in the life of us' .