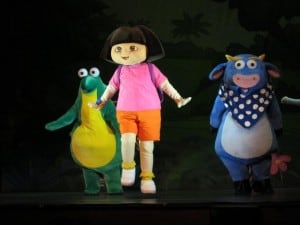 This week I'm grateful for:
Having control over my own uterus: This is the conversation I had with Ella this week: Ella: "Mum, can we have a brother?''. Me: "No, darling, you struggle to look after your sister, let alone having a brother.'' Ella: "Pleeeeeease, I'll look after Holly more. I promise.'' Me: "No darling, unfortunately we can't''. Ella: "Ooooohhhh, but I waaaant a brother. I will be very sad.'' She then starts crying. Real tears. As I said. I'm grateful I have control over my own uterus. We are not getting a brother.  (PS. A long conversation ensued after this).
Going to Melbourne: After deciding we wouldn't have any more trips to the big island this year, a bloggy trip for me, cheap flights and constant pestering from Princess Ella to see her uncle somehow swayed us. Within 10 minutes of the idea. So… woohoo! Any suggestions on what to do are most welcome.
Dora: Did I really just say Dora? Yes, I believe I did. She entertained Princess Ella for an hour and a half this afternoon, with all her over-sized friends, extremely daggy backdrops and irritatingly high-pitched singing voice. And I'm grateful for "who I know'' not "what I know''. Having booked tickets so late Ella and I weren't even meant to be sitting in the same row, because of my past as a music journo we got the entire VIP row near the front of the theatre BY OURSELVES. Although, I might add, the downside of being up front is choking on the contents of the smoke machine.
I'm joining Maxabella Loves' I'm grateful for, hosted this week by Jody from Lemon Rhodes.