Lisa Wood's fourth boy enjoys the ocean. He used to be so scared of the water, but this year learnt to swim. Can you see where he's hidden the O?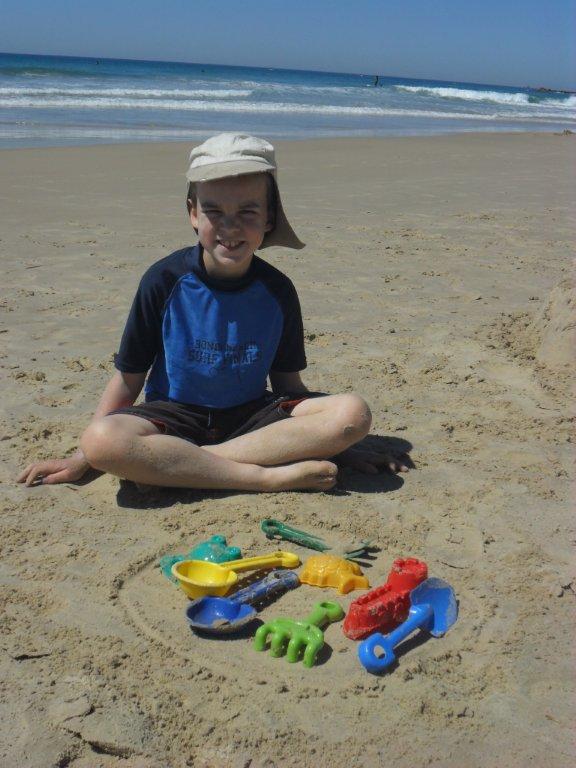 By Lisa of New life on the Road
As a mum to five boys, I love taking the time to capture our boys – sometimes smiling, sometimes thinking, and sometimes not so happy! We love exploring the big wide world of Australia and getting out and about. Our boys are so full of energy and love adventure.
You can learn more about Lisa, her family and travel adventures at New Life on the Road or connect with her on Facebook and Twitter.
If you would like to contribute a photo to the Alphabet Photography Challenge, a series of posts aimed at being a "look and find" activity for children learning the alphabet, please email. There are now only a few letters remaining.
Linking up with My Little Drummer Boys' Wordless Wednesday. Click on the link to check out more photo posts