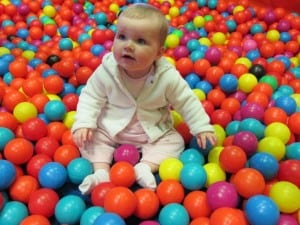 I KNOW that it's about time I started promoting Tasmania a little more and what to do with your kids while in this beautiful state. Sure, we have big things – the Big Penguin at… Penguin, the Big Apple at Spreyton, the Big Coffee Pot at Deloraine, the Big Platypus at Latrobe, the Big Spud at Sassafras (more interesting than it sounds) and the Big Tasmanian Devil at Mole Creek (well, we are Tasmanian). There are, however, no Big Two-Headed People. Sorry to disappoint you.
However, there's much more to this State. I've had an idea for about six months to do a tourism-related series targeted at families with small children. So, I finally decided I'd do something about it this week. I know I want to:
Provide more review-based information for families looking for things to do and places to stay with their kids, written by a fellow mum;
Give Tasmanian parents some inspiration on what to do with their children each week;
Create a place for tourists to find family-orientated activities, accommodation, events and attractions when they're planning their trip;
Introduce those unfamiliar with this beautiful State to what's on offer (hopefully we may just lure you here for a holiday. Let me know when you arrive and we'll have coffee. Your shout.);
A reference of events for this time next year.
So with the trademark Three Li'l Princesses humour, we will each week show you a little of what we have in all corners of this State, but especially the North-West, West and North. There's also a downloadable Tasmanian family focused events calendar in the pipeline.
If you have a specific question or place you want to know about, feel free to drop us a line in the comment section or contact us. Likewise if you have an event you'd like promoted in the calendar or an activity, accommodation place, event or attraction you would like considered for the series. The My Tasmanian Backyard page has been created where all the reviews and the calendar will be kept for easy access.
The first post will appear on Tuesday. If you're like me and you won't remember that, make sure you subscribe in the top right hand corner of the homepage or follow us on Facebook or Twitter.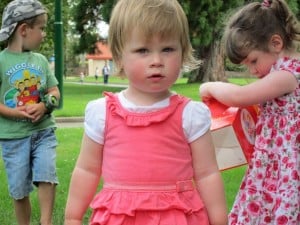 I know I love looking in other people's backyards. What about you? Do you have a favourite place in Tasmania?
Linking up Shae from Yay for Home's Things I Know.