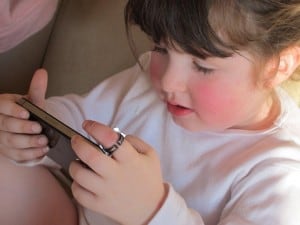 THE other night on my personal Facebook page there was a bit of harmless office gossip going on. It was actually more a bit of fun than gossip, because it was instigated by the person the gossip was about.
As the conversation grew, so did the inclusion of ex workmates – me included. It ended up being more like an online reunion. During the conversation, I added the comment: "Ah, I so miss office gossip. Ella whispers secrets in my ear, but they're nowhere near as interesting!''
It got me thinking. While I wouldn't change what I'm doing now for all the world (although going through the height of sickness this week did have me questioning it once or twice), some days I miss the banter that goes on in the office. The: "Did you hear she's leaving?'', "Did you see the size of that engagement ring?'' or "Did you know he had a love child stashed away?'' Oh sorry, that was Kyle Sandilands. Wrong office.
Don't get me wrong, I have some incredible Mum PR clients who I speak to regularly on the phone or via Skype. And because we're all sleep and conversation deprived mums, we do tend to natter a little longer than the usual office coffee break. So in that respect, I'm pretty blessed.
Really though, can anything compared to conversations like this one with Ella yesterday after hearing an ambulance siren down town?
Ella: "Quick Mum, let's follow and find out what's happening''.
Me: "It's OK darling, we don't need to follow them today.''
Ella (pulling out her pretend phone); "Yes, hello? I'm on my iPhone. I thought you might like to know I heard eee-awwws. Yes, we're on our way. To your stations.''
Yes, she'll always be the daughter of an Editor and someone who watches way too much Octanauts.
Do you miss the (harmless) office gossip now you're a stay-at-home or work-at-home mum?  Or is there something about your old workplace you miss more?