THIS is my little stab at writing a children's book. I know it still needs a LOT of work. Either that or the bin. It's based on the adventures of Ella's two Zhu Zhu pets and. at the moment, it is a well read story here. So I thought I'd share it with you.
This is my final few days as Zhu-Fari's mummy blogger ambassador and is an opportunity I've been very thankful for.
QUIET. THERE'S TOO MUCH NOISE

One day, when the two princesses were at school, there were some strange things happening at home.
Mum was busily doing her work, when suddenly she heard a noise. What could it be?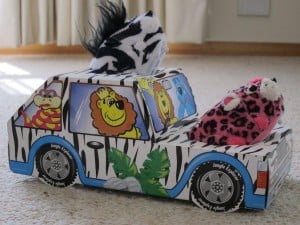 She peered around the corner to find Zhu Leopard and Zhu Zebra tearing around the lounge room in a loud car. They were going sooo fast, Zhu Zebra's hair was flapping in the wind. "Quiet,'' Mum said. "There's too much noise.''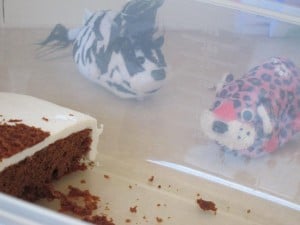 Mum headed back to doing her work. Then, a few minutes later, she heard … scratch, scratch, scratch. She peeked into the kitchen to find Zhu Leopard and Zhu Zebra trying to get into Baby Holly's birthday cake. "Quiet,'' Mum said. "There's too much noise.''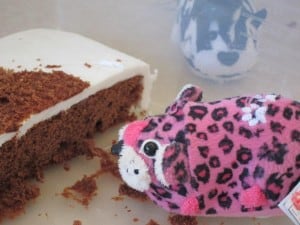 Just as Mum sat back down to her computer, she heard scratch, scratch, scratch AND nibble, nibble, nibble. What was going on? Mum headed to the kitchen again and this time found Zhu Leopard had jumped INTO the cake tin. "Quiet,'' Mum said. "There's too much noise.''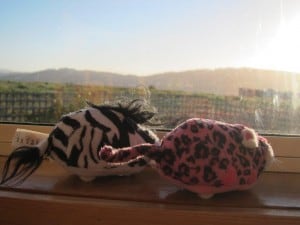 As the sun started to set and Mum was writing her last few tweets (um, we mean work emails), the Zhu-Faris sat up to the window as the sky changed colour. Then…  squee, squee, squee. The noisy pair had spotted a tiny bird through the window and wanted to chase it. Mum sighed and then said: "Quiet. There's too much noise.''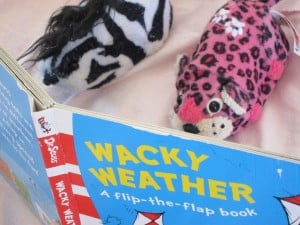 Mum had had enough. She picked the two Zhu-Faris up, took them into Princess Ella's room and and tucked them into bed. She then opened a book and read them a quiet bedtime story. The Zhu-Fari's sat, without making a noise, and listened.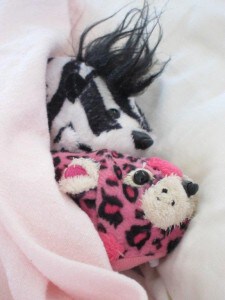 Soon they were fast asleep.
Mum was finally able to sit down and finish her work. But something was wrong. What could it be? "It's too quiet,'' Mum said. "There's not enough noise.''
***
If you want (and please, don't feel like I'm twisting your arm), you can download a free copy of the ebook (with proper formatting) to read to your little ones. Just click on the image.
Joining in with Kate Says Stuff's Thankful Thursday. Find out what others are thankful for by clicking the link. 
DISCLOSURE: I am a Zhu-Fari mummy blogger ambassador.