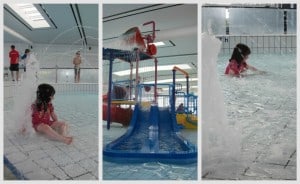 WE SWAPPED the girls' usual splashing and bubble blowing (usually from both ends) at a nearby private pool for the state-of-the-art Launceston Aquatic Centre on Sunday.  We've experienced just about every pool in Tasmania and this one is by far our favourite. And so it should be, being Tasmania's newest public swimming pool and costing a tidy penny.
Before you start making jokes about Tasmanians and swimming, the majority of the centre's pools are indoors. Although, some silly fools were swimming in the outdoor area on this particular day and, I can tell you, it was freezing.
What appeals to us about this one is that during summer it's perfect to roam between the indoor and outdoor sections and in winter, you can still enjoy a dip with the indoor area being well heated. In fact, I was literally sweating in my cardi on Sunday.
There's plenty of choice for pools, from the indoor and outdoor beach entry leisure pools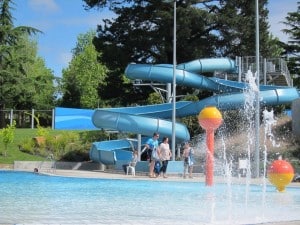 to the indoor 50m competition pool and outdoor 25m lap pool with diving boards. Li'l Holly was just happy with in the baby pool.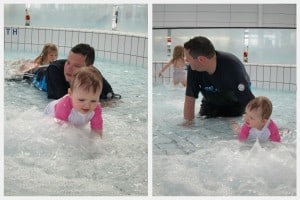 Ella was more interested in the interactive water play area, which has slides and a large bucket that dumps water over the entire area every minute or so. Although, she timed her trips down the slide to the second so she wouldn't get dumped on.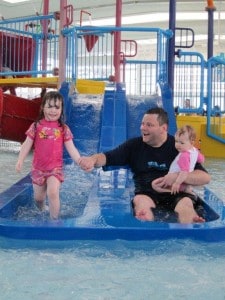 Even Holly went for a few rides with The Bloke in The Shed.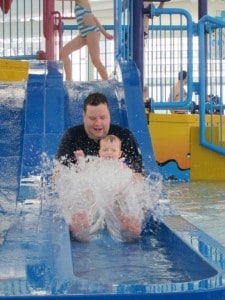 As the girls get older, it will be nice to transition to the 65m waterslide. Although, I might add, you'll never catch me on it.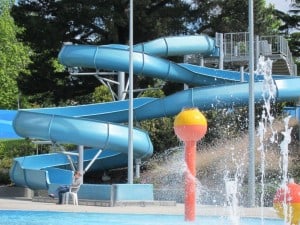 The aquarium also has a program pool and spa, multi-purpose rooms, barbecues, swim shop, classes and change areas that are clean, tidy and very spacious.
Not to mention The Cube Cafe, with our lunch quickly demolished. Eyes off my sandwiches, Ella.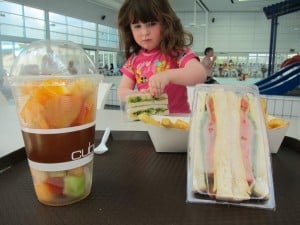 Conclusion: If you're looking for a quality swimming facility that caters for all ages and abilities, it's hard to go past the Launceston Aquatic Centre.  It's easy to keep an eye on children in the main area from most vantage points. The view over Launceston is pretty spectacular too. The only real negative – and something that needs to be addressed – is the parking. While there is ample paid parking, the metre only runs for 90 minutes. This can be a little frustrating if you're alone with children.
Highlight: Seeing Li'l Holly so confident in the water, thanks so the 0.35m baby pool. Although, she gained so much confidence she started crawling in it, got into the deep end and went under for a few seconds. She then came up and laughed. Oh, and seeing this image on the way home.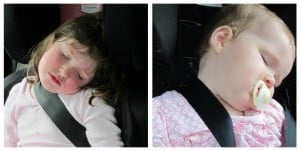 What does it cost: It's $5.90 for adults, children 6-15 are $4.50, children 2-5 are $1.90 and children under 2 are free. Non swimmers are $2.20 and a family is $17.50. For other fees and charges, see the website.
How to get there:  York St, Launceston.
Learn more: Visit www.launcestonaquatic.com.au to learn more and make sure you join them on Facebook.
DISCLOSURE: Not necessary for this post.
See more from the My Tasmanian Backyard series. This was also a part of our mission to lead a healthier life, as I tackle The Soup and the Heart Foundation's Mum's United project.
Do you swim with your children? Do you visit a private or public pool?