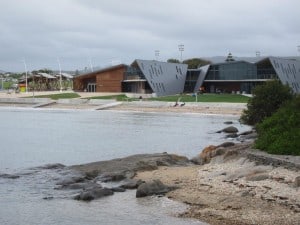 IT'S about time I introduced you to my own backyard – as in Devonport in Tasmania's North West not the jungle out the kitchen window.  There are so many places I could take you (sorry, but the Warehouse Niteclub is not on the list). However, I thought I'd steer you in the direction of a favourite haunt that is family friendly, has had a major facelift (could go for one of those myself) and also happens to be free.
For those who haven't been to The Bluff in Devonport for, say, six months, you may be a little shocked. It now looks like this: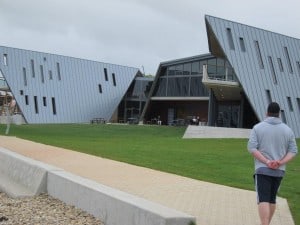 If only they could do that for me. The redevelopment means better playground equipment, under shade cloth and for a more varied age range,


quality barbecue facilities,

Drift Burger Bar,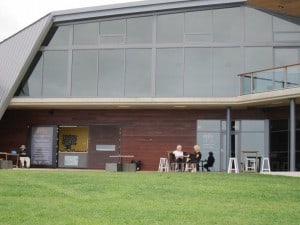 modern toilet facilities and the skate park. Sorry, the kids looked too scary to go and photograph them.
The Bluff is now more than just a playground, picnic spot and sheltered beach area. The real highlight thought is seeing the superb architecture of the building that houses the surf club, toilets and showers and Drift Burger Bar. In the near future, upstairs will also be home to the North West Coast's most popular restaurant, Wild Restaurant. The hubby and I are excited about that one and can't wait to see the views from up there.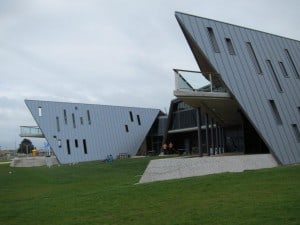 At the moment, you can dine at Drift. It's in a beautifully sheltered spot, with indoor cafe-style seating or alfresco dining.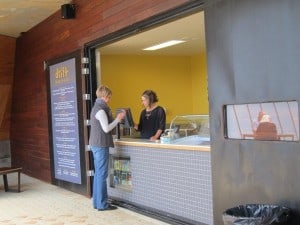 You can even just pull up a piece of grass (sorry, sound like an old man writing that).
The menu was highly tempting and having to decide on just one burger was quite difficult. To think there are so many burger options. Although I must admit my satay chicken burger was a tad oily.
I think regardless, this will become an extremely popular spot come summer because of its relaxed atmosphere. In the past we've always done picnics before going for our bike rides, but we may spoil ourselves occasionally during the January break.
During the week, we also went for a walk up to the lighthouse, which is actually quite an easy walk – unless you're sporting a walking cane.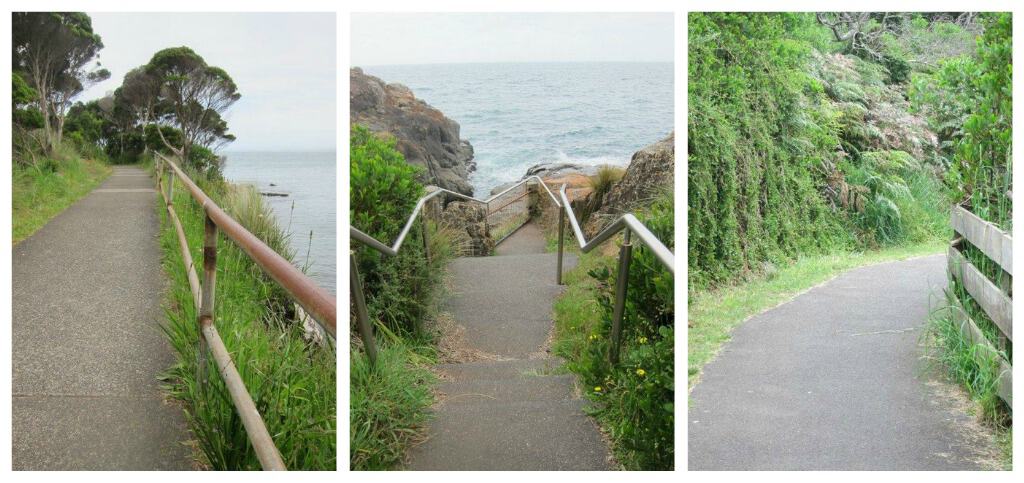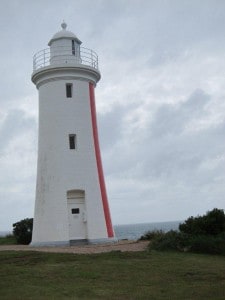 Ella's favourite spot is the soundshell area, where we are regularly treated to a concert of the Wiggles, Hi-5 and PlaySchool songs. The soundshell also comes alive for carols each December. We plan on taking Ella for the first time this year and just pray she doesn't head for the stage to bust a move.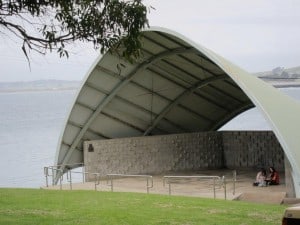 This Friday is Devonport Agricultural Show day, so there'll be a public holiday here. Chances are The Bluff is going to be rather busy.
What is your favourite place for picnics?
Learn more about the My Tasmanian Backyard series.