K is for kindness, kids, kiss and our son Kyle.
K is hiding next to him and above him!
K is letter to find, but the question is how many is there for you to see?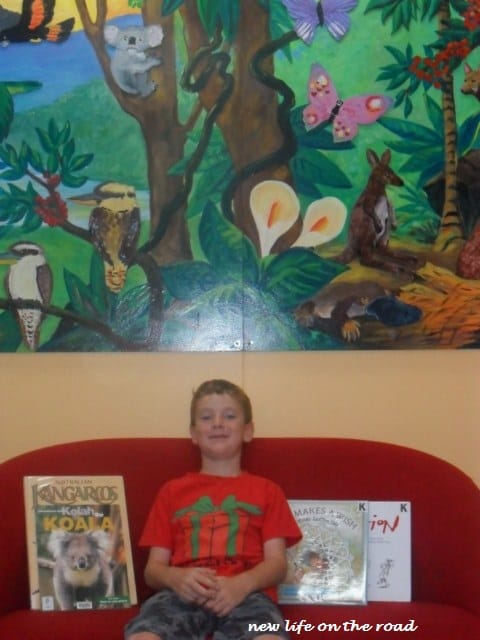 By Lisa Wood
My kids are my inspiration! Here is our younger son Kyle at the library. We love reading books. Visiting the library is our favourite pastime – we go at least once a week.  To connect with our family of seven, please visit New Life On The Road.
Don't forget to head on over to the Alphabet Photography Challenge page, where you'll find a series of "look and find" photographs to help your child learn the alphabet.
Linking up with My Little Drummer Boys' Wordless Wednesday. Click on the link to check out more photo posts.