WHAT a year, hey? I stepped into the mummy blogosphere and, just like Alice, ended up in some bizarre wonderland. Lucky I'm already short and could fit through the door. What I've learnt through the online world, not to mention juggling two children instead of one in 2011, astounds me some days. Twitter was merely an idiot I'd rather avoid and Facebook fan pages were for people with big egos.
I know my brain is sure to get another workout next year. Look out Google+ business pages. For now though, it needs a bit of a break. I won't be here or on social media much either. I know, shock, horror. How on earth will I survive?
For those wondering, the Aussie Giveaway Linkup will return Sunday, January 1 due to the limited number of giveaways running at the moment. In the meantime, I'd love to bore you to tears with my bad poetry. Brace yourselves.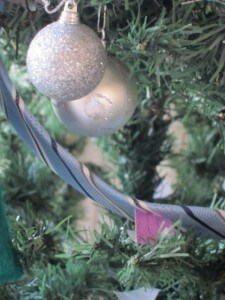 Twas the night before Christmas, when all through the house

Not a creature was stirring, not a Zhu Zhu nor a mouse.

Stockings were hung by the plastic tree with care,

Including Dad's tie. Who put that there?
Ella and Holly were all snug in their beds,

While visions of more Zhu Zhus danced in their heads.

And Mum she drank wine, Dad a Bourbon night cap,

With Carols on, while playing with a new iPhone app.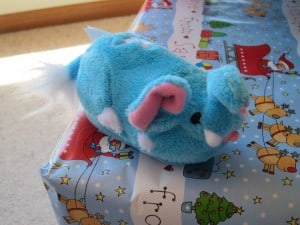 When on top of a pressie there arose such a clatter,

Wharton, the Zhu-Fari, had made the presents scatter.

Across the room, as the wrapper he did bend

Still didn't reveal if the gift was another Zhu friend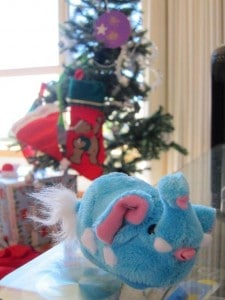 He would have to wait, just like each girl and boy,

Though Wharton had to admit, Mum was looking rather coy.

As he finally drifted off, he was confident of Christmas glory,

And that, my friend, is the end of the Zhu story.
As I said, my brain needs a break. And the tie thing? That was Ella's way of decorating the tree.
Wishing you all a wonderful Christmas and looking forward to tempting you with lots of good things in the New Year. Take care. xx 
DISCLOSURE: I have spent much of this year as a Zhu Zhu mummy blogger ambassador. This was my final project for Zhu Zhus and Hunter Toys. If you're still looking for a stocking filler for the kids, I highly recommend a little furry Zhu Zhu. They are little lifesavers when witching hour arrives.