WHEN you have two girls, trying to come up with Christmas gift ideas can be challenging. More so for the second child, because the eldest child got it all the first time around. There's always that temptation just to rewrap some old toys in the cupboard. I wouldn't though. I promise.
So I thought I'd provide a little bit of inspiration for those of you struggling to find gifts for the toddler and preschool aged girl.
The Wiggles – Big Big Surprise DVD Set RRP: $99.99

The O'Brien household was introduced to The Wiggles four years ago, just as Sam took over the reigns from Greg. This beautiful 20th birthday hardcover photo album-style book and box set, featuring 10 CDs and DVDs hidden inside the book's pages, has been a lovely way to tell her about the back story of The Wiggles. Our cupboard is overflowing with Wiggles DVDs and CDs. I think we pretty much have every DVD and CD since Sam begun, so it's a real treat to get our hands on everything from Toot Toot to Let's Eat.  Each page reveals clues as to what the CD/DVD might be, along with some great photos and quotes and even a limited edition 35mm film frame. It's has a pretty price tag, but is worth every cent.
MegaBloks Dora Bus RRP: $39.99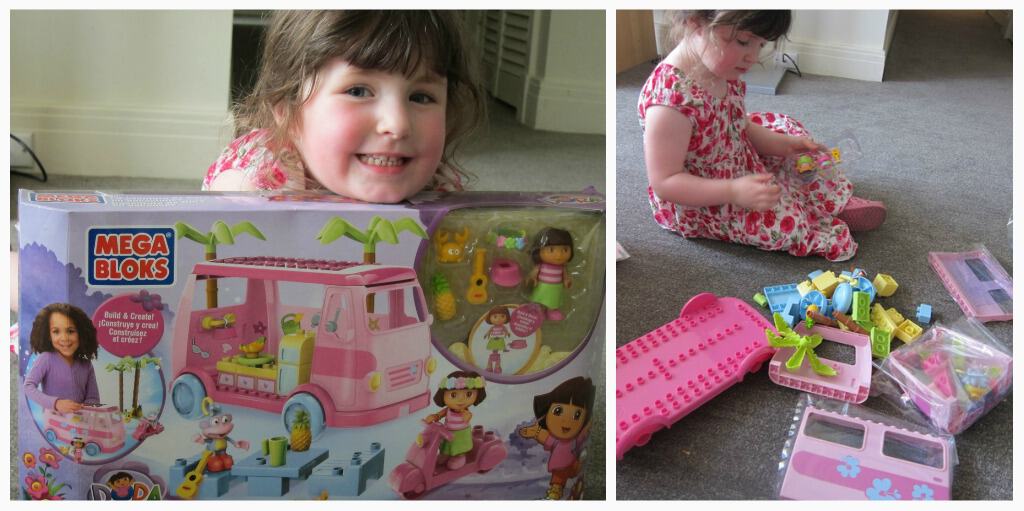 What appeals about the MegaBloks Dora Bus is it's a buildable play set ideal for fostering creative play. The bus has to be built from scratch using the blocks, but there's no right or wrong way to go about it. It also includes a Dora and Boots figurine, guitar, scooter, palm trees and more. Stickers allow children to decorate the items as they wish. Ella has enjoyed pulling this one apart and then rebuilding it, more than the actual playing itself. Not ideal for children under 3, as it has small parts.
Stockists: Big W, Toyworld and independent retailers.
Octonauts To the Gups! DVD RRP: $19.99
As I've mentioned before, the Octonauts are a bit of a favourite in our house. Ella never seems to tire of them and quite casually slips some of their phrases into everyday conversation. Once again, children will learn about marine life with Barnacles, Kwazii and Peso in the seven creature reports. The show also imparts some good lessons on young minds. Ella reacts in quite an animated way to some scenes, like when the Octopod is hijacked by a group of crustaceans.
Hallmark's Jingle the Husky Pup RRP: $34.99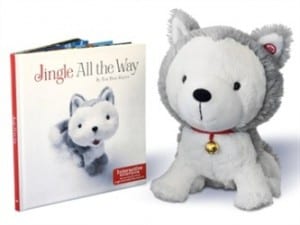 Hallmark keep releasing these gorgeous interactive toys for children and their latest has won two hearts in our household. Plush toy Jingle the Husky Pup is part of the innovative Interactive Story Buddies, which feature books and plush characters with voice-recognition technology. The idea is you read the Jingle story and key phrases prompt Jingle the Husky Pup to sing, bark or howl. The story itself is incredibly heartwarming and would be a winner even without the plush toy. The only real frustration with Jingle is that while he makes a noise 99% of the time when I read the key phrases, he doesn't make a noise 99% when Ella's four-year-old voice challenges him. There is also a free Jingle All The Way app with the option to record your own voice reading the story.
Available at leading retailers, newsagents and selected gift stores nationally or online at www.hallmarkcards.com.au.
The Wiggles It's Always Christmas With You CD RRP: $18.95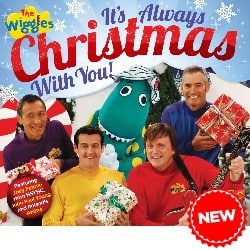 There's nothing like waking up to some fresh Christmas songs on Christmas morning and this one is a real treat. Ella has learnt the lyrics to all the songs already ,thanks to having it on repeat. One of our favourites would have to be the skivvy-clad boys teaming up with *NSync's Joey Fatone for O Holy Night and Jingle Bell Rock with Dorothy. The idea behind I Just Can't Sleep on Christmas Eve, featuring Jeff, is pretty clever too.
Some other gift suggestions:
Tell the Time Watch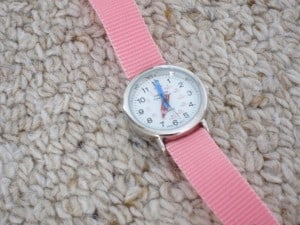 The watch, quite obviously, teaches young children how to tell the time. For example, next to the one it says: "five past''
A Jig-Sew for Boys and Girls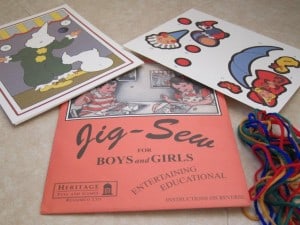 This is a great one for children who love jigsaws and sewing. It is a real test for Ella who is enjoying the challenge of learning to thread.
Dr Seuss My Primary School Album
This is a gorgeous book. It actually doesn't start until prep, so is just a year too young for Ella who's about to start kinder next year. However, it's a great book to fill out as progresses through primary school and then have as a keepsake.
Bracelet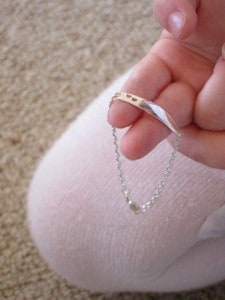 I think every little girl needs to have her own bracelet at some stage. If not for birthdays, then definitely Christmas. This one is ideal for any age.
Guess How Much I Love You Pop-Up Book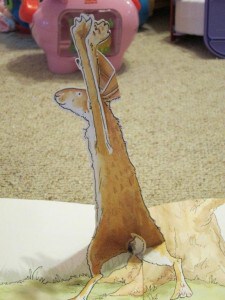 I've mentioned this one before. It's one of my favourite books for this year, with its clever interactive pop-ups and a beautiful story most of us are already familiar with.
What gift suggestions do you have for girls this Christmas?
*  *   *
**UPDATE. COMPETITION NOW CLOSED. Because it's Christmas and we're being rather generous, you have the chance to win one of THREE Octonauts: To The Gup! DVD and The Wiggles It's Always Christmas With You CD packs. To go in the draw, tell us your favourite Christmas present as a child (if you can remember!). Mine was my Cabbage Patch Kid, Astra! The giveaway closes Thursday, December 15 at 7pm and winners will be drawn randomly and announced on this blog and via Facebook and Twitter. Australian residents only. Limit of four entries.
Want extra entries? Then here's how you can up your chances in the draw. Each task is worth one extra entry, but must be included as a separate comment (or it won't count).
Click the Facebook button below and share this giveaway with your Facebook friends. Then leave a separate comment saying something along the lines of "I've shared this on Facebook''.
Click the Twitter button below and share this giveaway with your Twitter followers (Twitter handle is @ThreeLil). Then leave a separate comment saying something along the lines of "I've shared this on Twitter''.

Follow on

Google+

and leave a comment telling me you're now a follower.
**DISCLOSURE: I received The Wiggles – Big Big Surprise DVD Set, MegaBloks Dora Bus, Octonauts To the Gups! DVD, Hallmark's Jingle the Husky Pup and The Wiggles It's Always Christmas With You CD to review. All opinions expressed are my own. Some links are affiliate links. This means if you become a customer, I may receive a commission in the future. This doesn't affect how much you're charged.