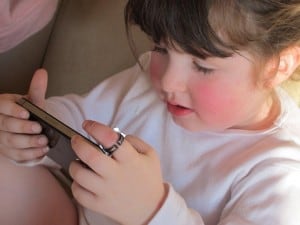 ONE of my wonderful friends and fellow biz mums, Alli Price from Motivating Mum, posted about how you don't ask, you don't get. She then went on to tell a rather inspiring tale of what the asker received. So, with that in mind, I'm taking a deep breath and going to ask you all in my nicest possible voice for a little something. Here goes…
You've probably heard me tweet, Facebook, Google+, LinkedIn, blog post and scream from my front verandah about the Australian Women and Social Media survey I'm doing with my lovely friend Louisa Claire from Brands Meets Blog. That survey finishes tonight at 9pm.
This morning I'm sharing the Australian Women and Social Media survey on my Facebook page. By 9pm I'm hoping to see under the "share'' section of the status the number 50. Yes, I want to see it shared FIFTY times on Facebook. Can we do it? YES, WE CAN! Was that last line lame? YES IT WAS!
Of course, filling out the survey would also be kind of helpful. It only takes a couple of minutes. Unless you're a super slow clicker. Although, the little carrot at the end might help you click faster – a $200 Coles/Myer voucher for one lucky reader. That's our little way of saying thank you. In all seriousness, doing this really would mean a great deal to us.
You can find the survey at https://www.surveymonkey.com/s/6FZTBNV or by visiting my Mum PR site.
If you're reading this AFTER 9pm Sunday, then might I suggest you simply ignore the above and concentrate soley on the below. If you would love to give yourself an early Christmas present, start clicking on the wonderful giveaway links below.
If you're a blogger or business wanting to take part in the Aussie Giveaway Linkup:
Only link directly to the giveaway post/s and include the prize and end date in the linky tool below. Link each giveaway separately. If you need to delete it, hover over your link, wait until the red "x'' appears and click.
Giveaways must be open to Australian residents.
Grab the button to add to your post.
A new list is added each Sunday so bloggers need to add their links weekly.
Start entering the giveaways!

Hosted by Three Lil Princesses