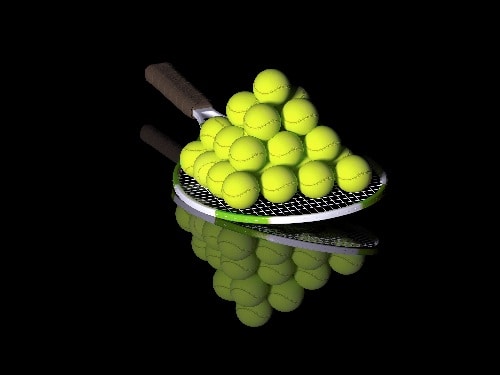 By Julian O'Brien, aka The Bloke in The Shed
The look in the eyes of the kid was unmistakable. It was steely-eyed determination and grit. The kid with the backwards cap and the focus beyond his years who was looking intensely at the sports journo from a regional newspaper interviewing him was Lleyton Hewitt. The other bloke was me.
I was interviewing Lletyon after he won the national 14 and under hardcourt championships in Burnie, Tasmania and alongside him was the female winner. She was a much taller, more affable and a more relaxed personality. Her name was Alicia Molik.
Interestingly, Lleyton's mum and dad hovered close by. Not much has changed.
What struck me then has also not changed to this day. Lleyton Hewitt is just one extremely talented and focused individual who has a terrific family support network.
Get him off court and comfortable, he'd be a terrific bloke to be around. Get him on court or out of his bubble, he'd be an absolute nightmare.
If you look up "competitor'' in the dictionary, it would be fitting to see Lleyton's mugshot there. Sure, Australia has probably produced more decorated tennis players, but the fact remains – on statistics – he is our greatest ever Davis Cup player. Ever. He loves the nation which spawned him. Therefore, we should love him back.
I saw someone refer to him as "Bogan Lleyton" on Twitter recently. I'm tipping Lleyton might wear that as a badge of honour and I'd encourage him to do so. The tennis player I saw as a kid transferred to the world stage.
As a pimple-faced kid, I saw him chase down balls no-one human had the right to retrieving. He was a player determined to make the most out of his ability and, regardless of any future results, he has already done just that. That should be respected, whether you love him or hate him.
Lleyton, whether the end of your career is nigh or far, you are a champion. Thanks for the memories.
What are your favourite tennis memories? Have you been watching the Open?