SINCE having baby girl Ivy Blue Carter with rapper Jay-Z yesterday, it's clear to me motherhood has already changed singer Beyonce Knowles. Just checkout the Facebook conversation I was involved with last night.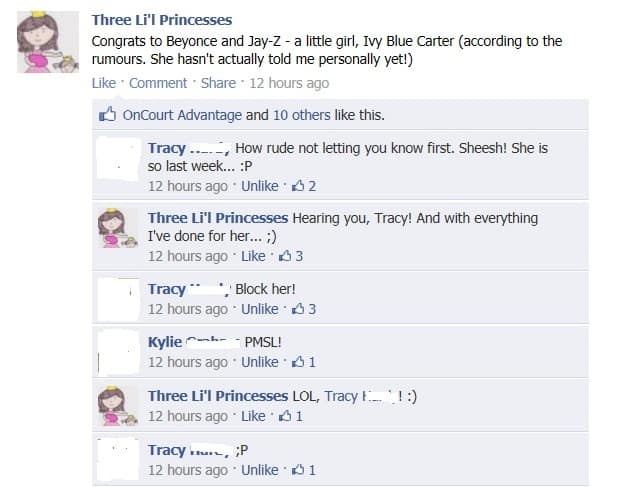 Faces and names were deleted to protect the innocent. To take part in our Facebook conversations, connect with us on Three Li'l Princesses' Facebook page.
So today, the question is: how has motherhood changed you?