Family bedtime reading is starting to become a little lacklustre for Princess Ella. The stories that are fully engaging Li'l Holly – Where is the Green Sheep? and Spot Goes to the Farm – are leaving Ella wanting more. So, to help with her development, we've begun reading a "big girl book'' after Holly is asleep. For the moment, it's this book: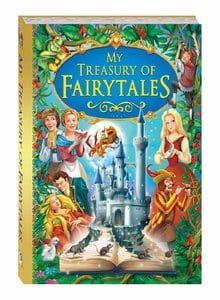 My Treasury of Fairytales. It's full of longer fairytale reads, which are more focused on the story and less on the images. Although, the illustrations are quite incredible. We first cottoned onto these books with the My Nursery Rhymes Book.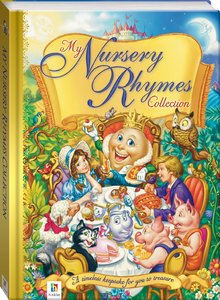 Her favourite from the fairytale book is Jack and the Beanstalk, which I've now read about 738,469 times. I think it has something to do with the "Fe Fi Fo Fum'' rhyme, despite the fact it's about grinding bones to make bread. She probably now believes that's how you make bread, just like she believes breastfeeding mums provide us with cartons of boobie juice for our Sultana Buds.
I tend to try and push her towards the more harmless Cinderella, The Ugly Ducking and Sleeping Beauty. Although, the latter has garnered questions about whether Sleeping Beauty would die if a prince didn't kiss her.
Then there's Hansel and Gretel. As we were reading it the other night, an alarm bell went off in my head: "stop reading. This is going to give her nightmares''. But for some ridiculously stupid reason, I continued. I have no idea what that reason was, by the way.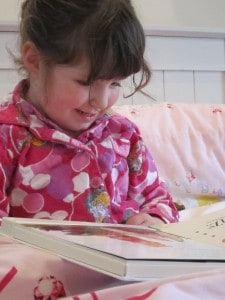 In the car the next day, Ella piped up with: "Do you know what I'm thinking, Mum?''. I could have answered with "why does Superman stop bullets with his chest but duck when the gun is thrown at him?'', but I didn't. Prompting her to continue, she said: "I was thinking how you went away and left me and I was really sad and I cried. And I was scared you weren't going to come back.''
Part of this story stems from taking her li'l sister away to Adelaide for a night for a bloggers brunch months earlier. But I think it was mainly prompted by Hansel and Gretel's awful stepmother.
The clincher though came that night, when she woke at 1am crying. She was scared and didn't want to be left alone. Five minutes later I was squished into a single bed with someone more akin to the main character out of the Princess and the Pea for all the wriggling that was going on.
We now no longer read Hansel and Gretel around here.
Are there fairytales you avoid with your children? Has your child been affected by a so-called child friendly story?