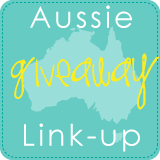 Some things in life are worth bottling, like:
Hearing your four-year-old daughter announce: "My beautiful dress is all ruined'' while throwing her hands in the air. I swore it was a line Princess Ella was taking straight from one of her fairytale books, complete with over-the-top melodramatics. But, alas, she'd merely spilt a bit of jam on her Dora dress. A dress that I wouldn't categorise as "beautiful''.
Then having a similar reaction when I hit the "update blog theme'' on this site on Friday night. "My beautiful blog is all ruined''. Like mother, like daughter. Anyway, with a lot of tweaking and not much sleep, we got it back to some sort of order. Really though, this is all about as important as Kerri-Anne leaving Nine to tackle Seven's Dancing With The Stars. (PS. If you have problems viewing any of the site, please let me know).
Seeing the little ticker on the free downloadable My Tasmanian Backyard 2012 Calendar continue to click over.  Wow, you people must be desperate for a calendar or either too stingy to pay for a good one.
Guest posting on Woogsworld yesterday. Enough said, really.
Getting that winning feeling. Yep, I'm feeling lucky this week – bring on the giveaways. *rubs hands greedily, then turns to see if anyone is watching*
What moment was worth bottling for you this week?
If you're a blogger or business wanting to take part in the Aussie Giveaway Linkup:
Only link directly to the giveaway post/s and include the prize and end date in the linky tool below. Link each giveaway separately. If you need to delete it, hover over your link, wait until the red "x'' appears and click.
Giveaways must be open to Australian residents.
Grab the button to add to your post.
A new list is added each Sunday so bloggers need to add their links weekly.
Start entering the giveaways!

Hosted by Three Lil Princesses