This was the hardest challenge we have had to face yet – finding something that started with "F" to share. Luckily we have smart boys. They soon found lots of things that were in our bus, plus some yummy morning tea. How many things can you see that can be eaten, looked at and devoured?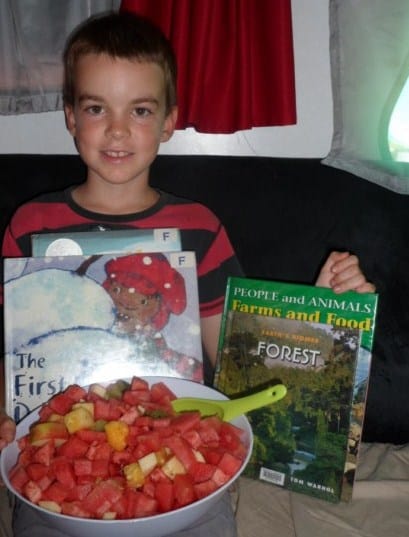 By Lisa Wood
Lisa and David Wood live in a motorhome with four of their five boys. If you would like to connect with their amazing journey, head over to New Life on the Road!
Don't forget to head on over to the Alphabet Photography Challenge page, where you'll find a series of "look and find" photographs to help your child learn the alphabet.
Linking up with My Little Drummer Boys' Wordless Wednesday. Click on the link to check out more photo posts.