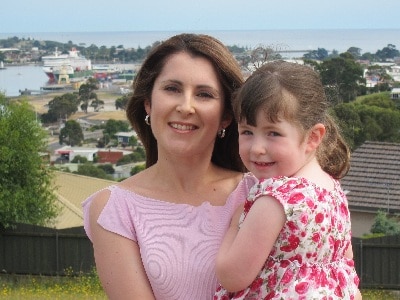 Princess Ella and I are very similar – apart from the fact I have great hair. We bond over singing, dancing, drawing, music, craft and preening my great hair.
Only yesterday we spent the afternoon making special letters for each of the kids at childcare she won't see again after this week. Tomorrow marks the last day of childcare before she graduates to "big girl school''.
However, there's one little thing that is fast becoming "our special bonding moment''. The one hour-long block that is just for us to talk about the things that connect us most. It's Young Talent Time and the singing and dancing.
Ella is a 7pm to bed person, but on Sundays I've been allowing her to stay up until 7.30pm. We talk about what performances we liked best, who we thought should have won, how good (or bad) the singing was and why the dancing worked (or didn't). I try to encourage her to look at the negatives of a performance constructively – rather than just "that was terrible, Mum''.
It's also been a chance to share some of my (limited) singing and dancing knowledge from years of lessons. Like when the rock guitarist performed on Sunday, I was trying to explain to her about "stage presence''. "But where are the presents, Mum?'' Failed on that one.
Then, when we were marvelling at the YTT team's performance of Beyonce's Halo, her only reaction at the end was: "The sky is green? And the ground is blue? What? That's like Upsey Down Town, Mum. That's silly.'' Upsey Down Town being a popular Play School song.
The last was again during the rock guitar performance, where host Rob Mills introduces her performance by saying "she'll rock your socks off''. Ella's response: "But where is she going to put them?'' After a long and detailed explanation of what "rock your socks off'' means, she asked: "Can I rock my socks off with my recorder?'' Eat your heart, darling.
What's your special bonding moment with your children?