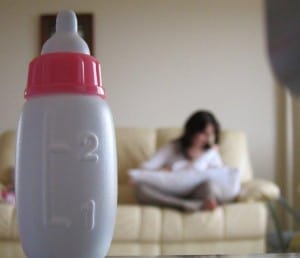 NOTE: This model is no longer available. However, you can get the Philips AVENT Single Breast Pump here and Philips AVENT Microwave Natural Steam Baby Bottle Steriliser here.
As most of you know by now, this week I hung the two girls out to dry. Girls, meaning "milk tankers''. Li'l Holly, at 16 months, was ready to wean herself from breastfeeding. She no longer had interest in my bazookas. Unlike The Bloke in The Shed.
My two favourite items during breastfeeding both girls were my:
Avent ISIS iQ UNO handheld electronic breast pump

Avent Express II steriliser.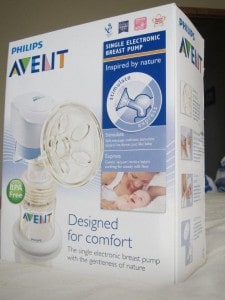 They enabled me to continue feeding Ella once I headed back to the office after 12 months of maternity leave and, more recently, assisted me in getting some much needed rest when Holly's sleep issues left me spent. Dad may not have boobs, but he can still feed the baby.
The breast pump was incredibly easy to use and meant lots of trashy daytime TV viewing while the girls were backed into the milking shed. The cushioning inside the suction cup and the gentleness of the vacuum also meant I never had to deal with red mountains after milking time was over. I fully understand the tagline "inspired by nature''. Even better, the breast pump doesn't have teeth.
It was also much easier to use than I ever imagined a breast pump would be. Maybe I didn't spend enough time in Dad's dairy shed growing up. There's also the benefit of being able to use it manually if you prefer. And when it comes to cleaning, a bit of soapy water in the sink was all that is needed.
Along the way, I learnt a few tricks to help make the expressing easier:
Lie down and do nothing for five minutes before expressing to help you relax.
Have a hot drink before and during pumping, as it seems to help that initial letdown. For me, it was a Milo.
Do some breathing exercises. I breathe in for four seconds, hold for four seconds and breathe out for four seconds. Repeat only a couple of times, or you'll pass out!
Some people swear by having a photo of their baby in view. This didn't seem to have much effect on me, but is worth trying.
Sometimes even having baby in front of you works. Although, it also prompts them to want to have a feed.
Make the pump action slow and steady. Fast pumping can result in sore boobs.
Relax!
You can learn more about the Avent Single Electronic Breast Pump on the Avent website.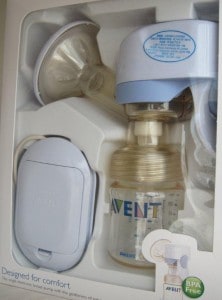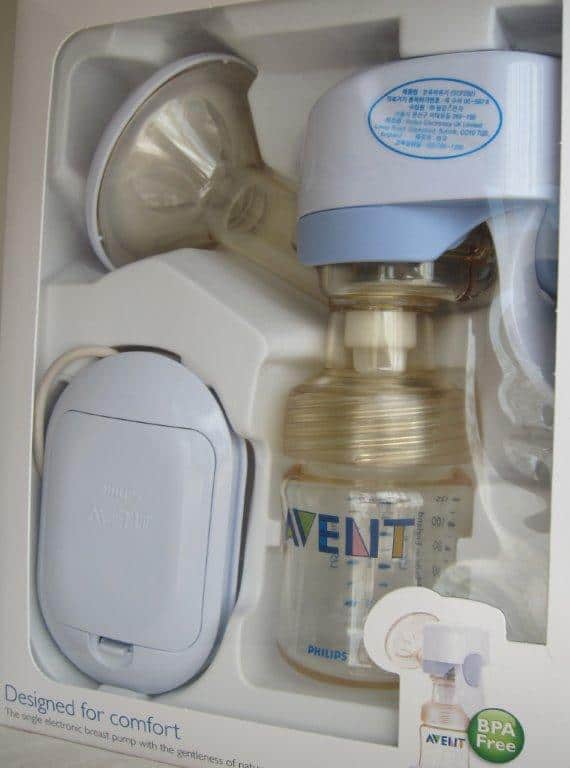 COMPETITION IS CLOSED! To mark the end of the milk train, Three Li'l Princesses and Avent are giving away an Avent single electronic breast pump valued at $249.95 to one lucky reader. All you need to do is fill out the below form telling us: Why you decided (or why you're planning) to breastfeed your baby? The most creative and original answer wins on Sunday, March 18 at 7.30pm.
Terms and conditions: The Avent Single Electronic Breast Pump competition will be judged on creativity and originality. The total prize value is $249.95. The competition opens Saturday, February 18, 2012 at 7pm AEST and closes on Saturday, March 18, 2012 at 7.30pm AEST. One entry per person. Australian entries only. There is one prize to be won. The winner will be notified via email and name published here. Entries remain the property of Three Li'l Princesses and may be republished. Please note: Some links in this post are affiliate links. This means if you choose to do business with them in the future, I may receive a commission. This won't affect what you're charged.
WIN – Find the best Online Competitions brought together all in one spot. It's free and updated daily!