We went to select a pair of frames for Ella's new glasses this afternoon. Ella and I left more confused than a chameleon in a bag of skittles. Here I was thinking the biggest issue would be shape and colour.
We've bought three pairs home, not because we can't decide on whether to go light pink, dark pink or medium purple. No, it's because we're having to decide between different types of material, whether the arms bend 180 degrees and if they have a two-year warranty.
Ella is no help. She thinks she's liking the same pair every time, but is actually choosing a completely different pair. She really can't tell the difference. In my day, the only option I had was whether they wrapped right around your ear or not. Hideous, I tell you.
So, I'd love to hear your thoughts.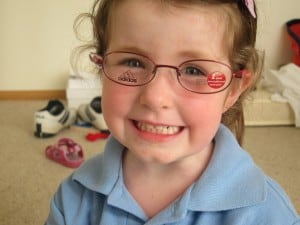 Adidas – Two-year unconditional warranty. Will replace, no questions asked for two years. Even if she treads on them!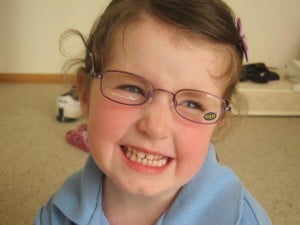 OIO – Made out of titanium, which is one of the most lightweight and strong materials.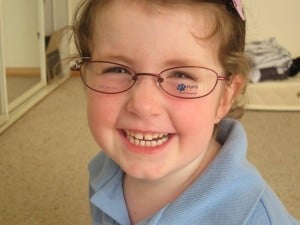 Hush Puppies – 180 degree hinge, which means the temples bend right out.
 What do you think?