The call I've been dreading for the past six months came through this afternoon. "You can pick up the prescription when you're ready.'' To be honest, I think I'll be ready the day Karl Stefanovic wins a Gold Logie. While my little issue is pretty insignificant in the scheme of what some of you deal with on a daily basis, it still didn't stop a little tear today. OK, so maybe it was full on, snotty nosed sobbing.
While there's great relief in knowing Princess Ella won't ever look like this: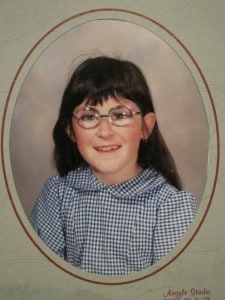 (Yep, don't you just feel sorry for that kid… Ahem) she will have to go tomorrow and pick out her first pair of glasses. She wants purple ones. We could be unveiling the modern-day version of Esme Watson come 3.30pm.
Since heading to the opthamologist last week for the follow up appointment, I've been trying to ignore the idea of her two eyes multiplying. If you don't know the back story of the mad rollercoaster ride we've been on with Ella needing and then not needing glasses, then brace yourself for the full story here.
However, the clincher, and the reason I'm now quickly getting over my hang-ups with her wearing glasses, is that as if her eyes overcompensate her slight vision impairment there's a chance the eye could turn in. This is me.
Well, not that photo exactly, but I do have a lazy eye that will never be straight without glasses or contact lenses. I'd never forgive myself if my petty reasons for not wanting her to have glasses caused this.
Thankfully, Ella doesn't give two hoots about my concerns. She even said to her Dad tonight: "Yay! I'm getting glasses, Dad. Mum's really sad about it. Are you?'' The combination of not needing "raindrops'' at last week's appointment– her term for eye drops – and running into a friend with glasses in the waiting room, has made her super keen to sport specs. All the cool kids are wearing them, it seems.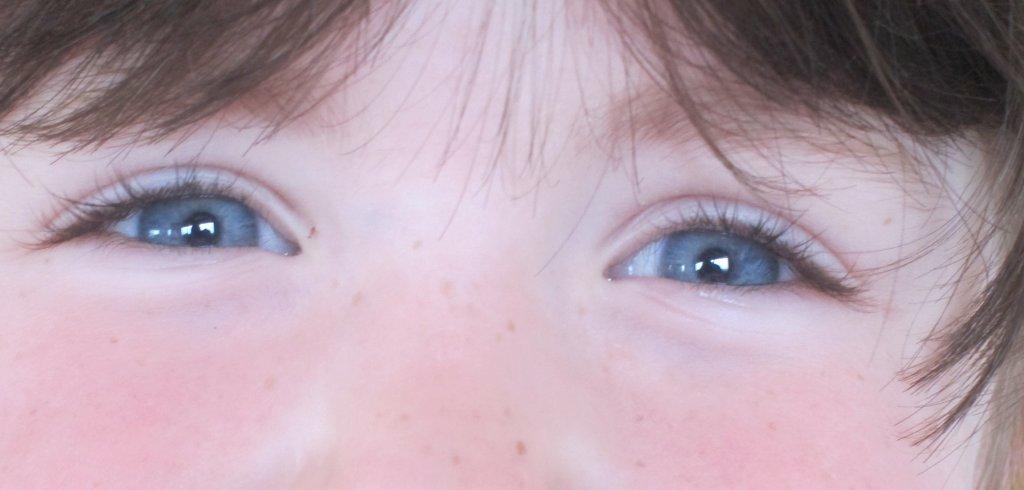 "I loved having the little windows on my eyes, Mum'', she said after the opthamologist put lenses over her eyes to check her vision. Apparently, the "windows'' made everything look brighter. As long as she doesn't think she gets to hold up little lenses to her eyes all day. That could make going to the toilet difficult.
As for me? I just need to get over it!
So tomorrow afternoon we're going shopping! Any tips for buying glasses for children? Are there things I should be aware of?