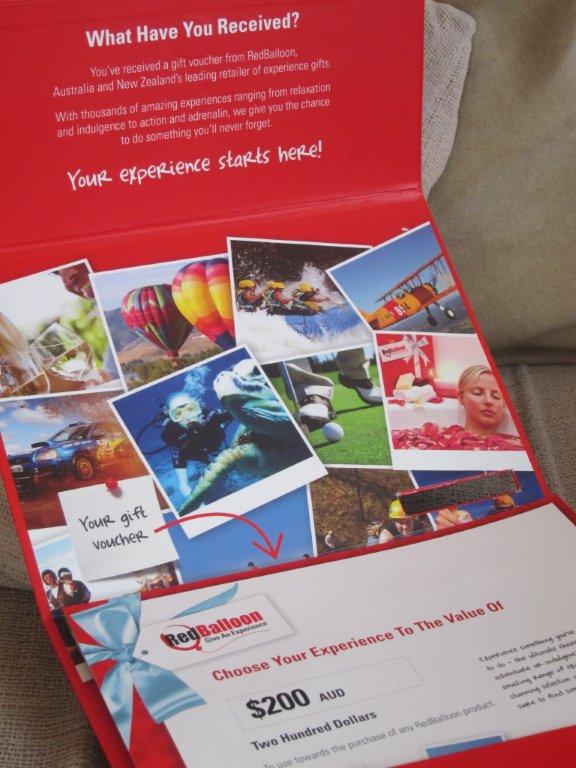 Well, there's been some interesting wins this week:
Finally getting through to Ella that you can't visit things that are pretend. She asked if she could visit Snow White and Cinderella. It resulted in a detailed explanation of why they're pretend. "Tell me all the things that are real and all the things that are pretend, Mum''. After a long sigh, I explained how she can't visit The Faraway Tree, Play School, Robbie Rotten and more. "But we can visit Sesame Street. Can't we? Sesame Street's real.'' Oh dear.
While the debate over whether Ella should have glasses was reignited during on Thursday (final verdict to come Monday), it also led to discovering Ella now DOES want glasses. "I'd love to have some little windows on my eyes,'' she said. As long as she doesn't think she has to walk around holding the two glass slides the opthamologist used to check her vision.
I forgot to mention that last week I won a $200 Red Balloon voucher courtesy of Mojito Mother, Nuffnang and this little linky. Now just to figure out what I'm going to spend it on.
If that last one's not incentive enough to start clicking on the below links, I don't know what is. Good luck.
If you're a blogger or business wanting to take part in the Aussie Giveaway Linkup:
Only link directly to the giveaway post/s and include the prize and end date in the linky tool below. Link each giveaway separately. If you need to delete it, hover over your link, wait until the red "x'' appears and click.
Giveaways must be open to Australian residents.
Grab the button below to add to your post.
A new list is added each Sunday so bloggers need to add their links weekly.
Start entering the giveaways! Entry is at your own risk. We do not take responsibility for unfilfilled prizes or a blogger/business not abiding by their own terms and conditions.

Hosted by Three Lil Princesses