On Monday I released a special Mother's Day price of $5 (usually $12.95) for the Only Hearts Should Be Worn On Sleeves: The Snotty Truth About Motherhood ebook. There's only three more days to grab a copy before it reverts back to the old price here.
Here's a sneak peek inside the ebook to give you an idea of what it's all about:
Antenatal classes enough to make you pale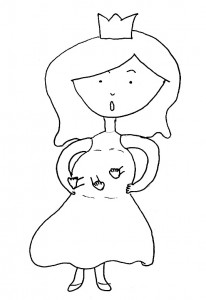 September 19
DUBBED ''huff and puff'' sessions by some, antenatal classes have obviously come a long way from their earlier days. Well, for starters, there's no huffing or puffing any more. For me, the scary part was who you're going to get in your class. And thankfully, we had a good group.
For my husband, the scary part was having to see anything gory. And if you're wondering, yes he will be at the birth, even if the entire time is spent trying to get colour back into his face.
The first glimpse of pasty-coloured skin actually came courtesy of that antenatal class. While he avoided having to watch any gory videos or see pictures of the insides of other women, he was presented with a nice, fresh placenta an hour into the first day. Lovely.
Having seen the insides of sheep and cows put in the wheelbarrow and then buried on Pop's farm, a placenta was a piece of cake for me. Just not as tasty.
For city slicker husbands there was lots of deep breathing (ah, so now I understand why they call them ''huff and puff'' classes). And the faces turned a lighter shade of pale when one woman started mentioning how some cultures fry up their placentas so the husbands could eat them. Hence the supper provided that night was left largely untouched.
For me, the stomach-turning moment was the crochet hook-looking implement they'll use to pop my insides if they don't pop themselves. All of a sudden I swear someone turned the room temperature up  and I was desperate for fresh air.
Overall, the antenatal classes provided a great insight of what's to come and how to cope during labour. The most interesting moment though was hearing the mother of one pregnant woman saying how good she thought women had it nowadays. So good, in fact, she wouldn't mind going through the labour all over again. Can't be that bad then, can it? Well, can it?
What do you remember about your antenatal classes?