Last Mother's Day I got this beautiful plate of food for breakfast.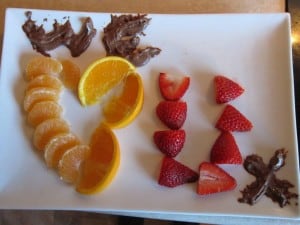 Initially, I thought it was a plate of fruit with excrement on it. You know, some sort of joke. It turns out, after uploading the photo to the blog, it's a We Love You written in chocolate and mandarin.  I feel a tad bad for criticising my little Masterchefs now.
This year, I'm hoping for something a little more beautiful. In fact, here's my little wish list:
Rose gold Swarovski Crystal edge pendant, I Love You & Baby Feet coin and single ball chain from InnerPower (RRP: $255)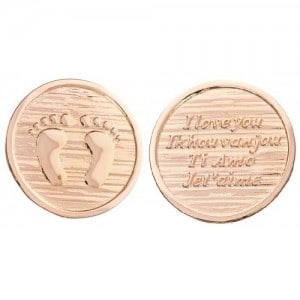 There is such a heartwarming story behind InnerPower. Sonia Merlino, at age 24 and pregnant with her first child, was told by her parents she was adopted. Her mother told her that as she passed Sonia's cot Sonia wriggled her hand out of her tightly wrapped muslin as if to say `pick me'. Sonia's mother walked past her cot – but soon turned around. "Then she picked me up and, so she says, ran for her life,'' Sonia said. It was the start of a special bond between her and her mother – the woman who is her support and inspiration for her business.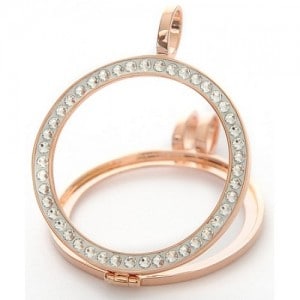 The double sided I Love You and Baby Feet coin (top photo)is enclosed in a Swarovski Crystal edge pendant (above) and thread on a matching single ball chain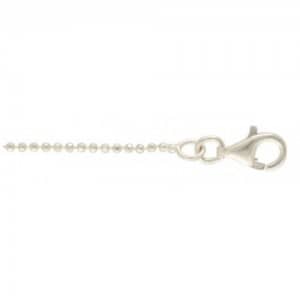 and is just perfect for new mums on Mother's Day. What I really love about the three-piece collection is that you can customise it to suit your style or mood by adding a different pendant, coin or chain each day. There are over 100 coins on the website at the moment, 12 pendants and many options for chains. Sonia herself admits to changing from leather to ribbon and even solid choker chains to mix it up.
For more information, visit www.innerpower.net.au and make sure you follow them on Facebook and Twitter.
***
Nana Huchy full apron with stripe ($33) and set of three linen tea towels with stripe ($37.50)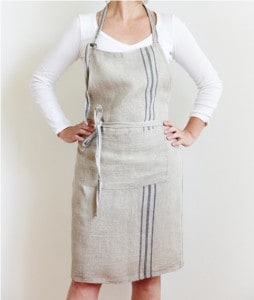 As Nana Huchy owner Lucy Morrison put it, the apron is good enough to wear to the table. I have to agree. I've been fortunate enough to be sent the full apron with stripe and set of three tea towels and they're exquisite. It's made of linen, features a blue stripe at the side, a pocket at the front and has been superbly designed. I just love the French classic colour scheme. This is not how I remember aprons to be. 
You can also purchase a set of three matching tea towels with stripe.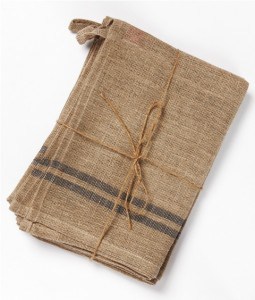 These are very sweet. I just love the luxurious linen feel.
Make sure you view the entire range at http://www.nanahuchy.com.au/ and follow them on Facebook.
***
flowershop.com.au Mother's Day bouquet (RRP: $69)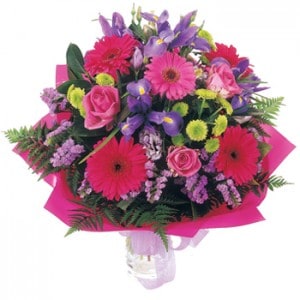 Who doesn't love flowers on Mother's Day? While it's nice to pick fresh flowers from the garden, they're never quite presented to the same standard as a florist can. Especially when children are involved! Then there's the sheer variety on offer. The Mother's Day Bouquet is a gorgeous bunch of fresh flowers with a pink theme that any mum would love. Well, you all know we love pink here.
The bouquet can be delivered anywhere in Australia and if you order before May 10 you'll have them in time for Mother's Day. Flowershop.com.au also sends internationally. The flower shop is based in Brisbane, but has an easy process to order completely online. Flowershop.com.au offers such a huge variety of bouquets, there's sure to be something to suit every occassion and fit most budgets – with same day delivery free. If you're unsure of what to get, there's plenty of categories to go wandering through. You may just get lost with the choice!
Check out the full range at www.flowershop.com.au and be sure to follow them on Facebook.
Would you like to win ALL these gorgeous gifts? For a chance to win a Rose gold Swarovski Crystal edge pendant, I Love You & Baby Feet coin and single ball chain from InnerPower; Nana Huchy full apron with tea towel; and flowershop.com.au Mother's Day bouquet VALUED AT $394.50, simply leave a comment telling us the best thing about your mum. The most creative answer will win. The giveaway closes Tuesday, May 8 at 7.30pm and winner announced on this blog and via Facebook and Twitter. Australian residents only. One entry per person.
Feel free to share the post via Facebook and Twitter and don't forget to sign up to my eNewsletter so you nevere miss any of these fabulous giveaways.
**DISCLOSURE: I received a Nina Huchy apron and towel to review ONLY. I was not paid for this post. All opinions expressed are purely my own.
ENTRIES ARE NOW CLOSED. Visit the WIN page for the winner.