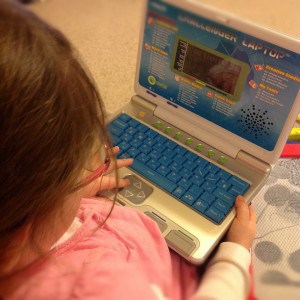 Wins of the week were:
Ella came home from vacation care this week with a sock puppet she'd made. Rather impressive it was. She then told me how a lady did a puppet show for them using puppets with real people's heads. I've head of sticking your hand up someone's…. well, you know what I'm getting at. But real people? I'm not too sure about that.
On the business front, some new clients have come on board, including now managing the gorgeous Jody and Nicole from Stay at Home Mum: Living On One Wage. If you haven't checked out their site yet, then you're missing out on how to live well on a budget. Smart cookies. And they generally have recipes for those in their "late night yummies'' on Facebook too. Unless you look at Thursday night – that late night yummy was Johnny Depp.

Lastly, seeing Ella grow up to be just like her mum. This week I asked her to pack up her shoes. Her response: "I can't Mum. I'm waiting for an email to come through on some other work I have to do.''
OK, it must be time to start clicking. Right?
If you're a blogger or business wanting to take part in the Aussie Giveaway Linkup:
Only link directly to the giveaway post/s and include the prize and end date in the linky tool below. Link each giveaway separately. If you need to delete it, hover over your link, wait until the red "x'' appears and click.
Giveaways must be open to Australian residents.
Grab the button below to add to your post.
A new list is added each Sunday so bloggers need to add their links weekly.
Start entering the giveaways! Entry is at your own risk. We do not take responsibility for unfulfilled prizes or a blogger/business not abiding by their own terms and conditions.

Hosted by Three Lil Princesses