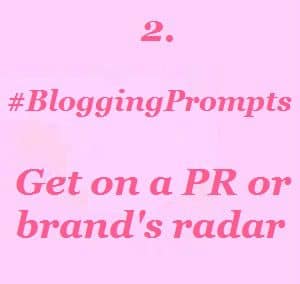 One of the most asked questions I get from bloggers is how to get on a PR's radar? When you're starting out, you see all the other bloggers scoring opportunities and wonder why no one is beating down your email door.
There are so many ways to get noticed by PRs and brands. And, in all seriousness, it's not different to how they get on your radar.
Here are some things I've done:
Originally, I Googled for a PR list directory. Plus I had a few contacts from my journo days. I emailed them my media kit and let them know I was open to PR opportunities. If I was after something specifically, I included a pitch letter.
Looked at the sites of brands I particularly liked and wrote down their contact details. Then, as above, I emailed a pitch letter and my media kit.
Followed brands and PRs on Twitter and connected – not stalked or harrassed, by the way.
Signed up to the PR Friendly Blog Directory.
Kept updated on changes in the world of PR – new agencies, consultant changes, new contracts with brands etc – via the monthly PR Report and daily Mumbrella site.
Commented on their blogs (yes, they love comments, just like you).
Lastly, if you want to learn more about public relations, visit my business site www.kellieobrien.com.au.
To end, I'll just say that obviously not everyone is interested in being pitched products. And that's OK. It's your blog, so do what you feel most comfortable with.
How have you been able to get on a PR's radar? What steps have you taken?
This mini post is part of a regular microblogging series, #BloggingPrompts. 
FREE COURSE
Click the image below to learn how to make money from blogging in this 7-day mini course