We have been on regular "mini breaks'' lately which, apart from the packing, constant "are we there yet?'' and High School Musical CD on high rotation, are great rejuvenators.
Princess Ella has got to the point where she walks into a hotel and immediately claims "her bed'' – which is often the biggest one in the apartment. Thankfully our trip to The Old Woolstore Apartment Hotel in Hobart last weekend had twin singles in one room. No amount of batting her eyelashes was going to convince The Bloke in The Shed to sleep in a single bed.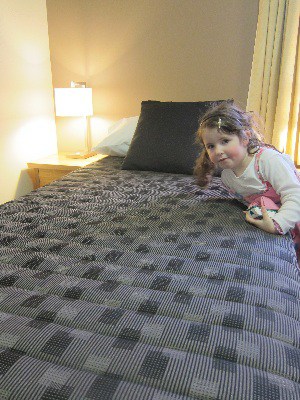 After walking through the complex and witnessing remnants of its wool and grain store history through the many artefacts that grace the corridors, we finally arrived at our room. It was here we were greeted by two sheep, offering fudge.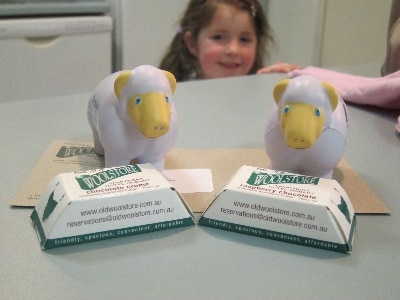 We are regulars to the Woolstore for so many reasons. And not just because it's 2011 winner of the Qantas Australian Tourism Award for Deluxe Accommodation
Here are eight reasons we choose to stay there:
1. There is enough space to swing a sheep. Although we were unable to test this theory due to no woolly animals in the vicinity of the hotel.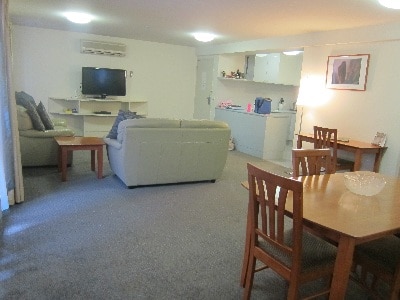 2. There are REAL hairdryers. Seriously, this one is important after having used innumerable amount of dryers that have stunk out many bathrooms on our travels.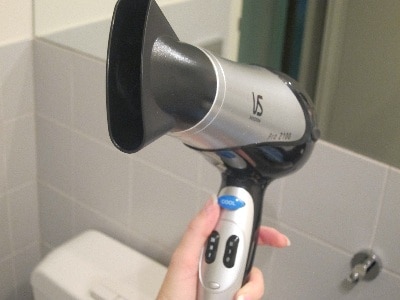 3. The apartments have full kitchen facilities, full laundry facilities, a shower, plus a bath without a shower over the top of it. There's something comforting in knowing when your children sit their bottoms in the bath it's not where dirty feet have previously trod.
4. The service is incredible. When we needed an in-room menu, it wasn't a hassle to retrieve one for us. Although, deciding exactly what to have became a slight issue. Choices, choices.
5. It's close to everything. It's not far to walk into the CBD, down to the historic Sullivan's Cove waterfront or to Salamanca Markets. Although, I will add, we drove everywhere this time.
6. The real highlight is the price. For the space you get and the service provided, it's hard to compete with in Hobart.
7. The bar is called the Baa Bar. Enough said.
8. We had a full breakfast the next morning in the restaurant and the choice and quality was sublime. We have had meals in the restaurant as well on previous visits and haven't been able to fault it. Especially because Tasmanian produce is a feature. Although, having a ram stare at your while you eat its cousin is a challenge.
The only downside we've always had with the Woolstore, and it's pretty minor, is the parking. You need to get in early to be able to secure a parking spot. Although, I've noticed since expanding the car park a while back, this has become less of an issue now.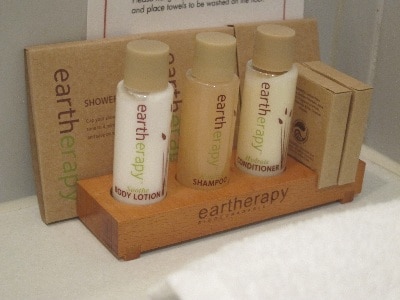 What: The Old Woolstore Apartment Hotel – www.oldwoolstore.com.au and on Facebook
Where: 1 Macquarie St, Hobart, Tasmania
Phone: 1800 814 676
Rooms: Four star. Range from hotel rooms, to studio and one and two-bedroom self-contained apartments.
What's important to you in a good hotel or apartment?
DISCLAIMER: We received a complementary night at the Woolstore in a two-bedroom apartment and breakfast. We were not offered nor accepted any payment. All opinions expressed are purely my own. But, as I stated above, this was not the first time we'd stayed there. We genuinely love the place.