One week ago today MasterChef brought one of Tasmanian's most quaint little towns into the spotlight – Stanley. Not to make you jealous or anything – *ahem* – but the area boasts some of the finest food, including grass fed beef, Rock Lobster Crayfish, Green Lip Abalone and dairy produce. I'm not sure that it's known for its onion rings though. Nice try, MasterChef.
The first thing you notice when you drive into Stanley is this thing: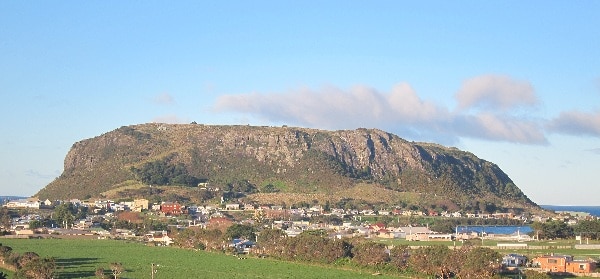 It's the Stanley Nut, which I spoke about yesterday. It was what we awoke to each morning looking out the window from the Stanley Seaview Inn accommodation.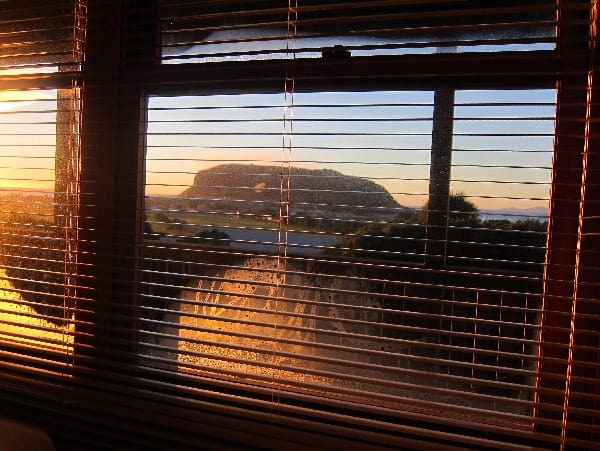 The accommodation was neat, tidy and certainly suited our needs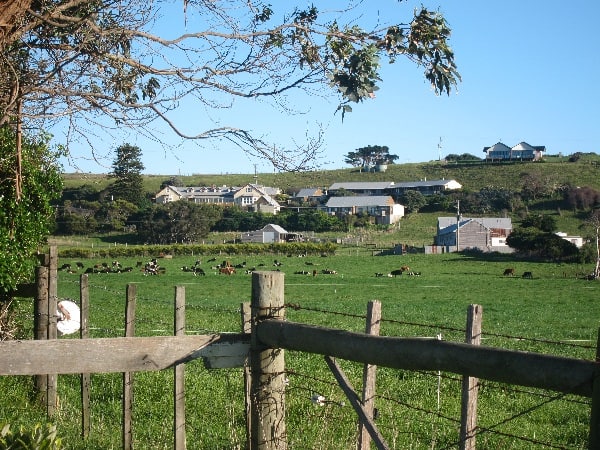 – until Julian spilt an entire glass of red wine all over the white doona. Seriously. Can't take him anywhere. When Ella blew four light globes in one hit, the service was prompt and friendly. That's all most of us want really. (And yes, Julian and Ella really do take after one another).
Here is a peek inside: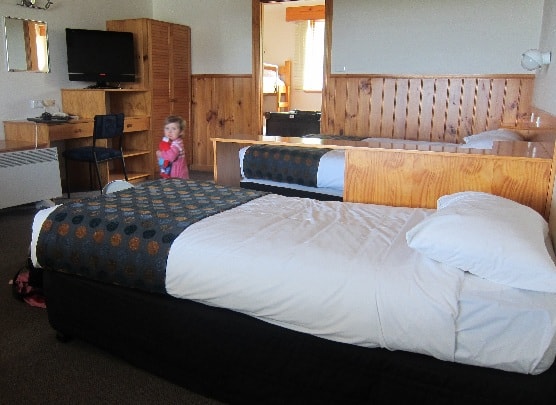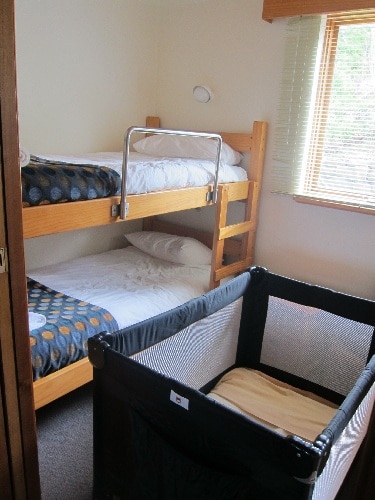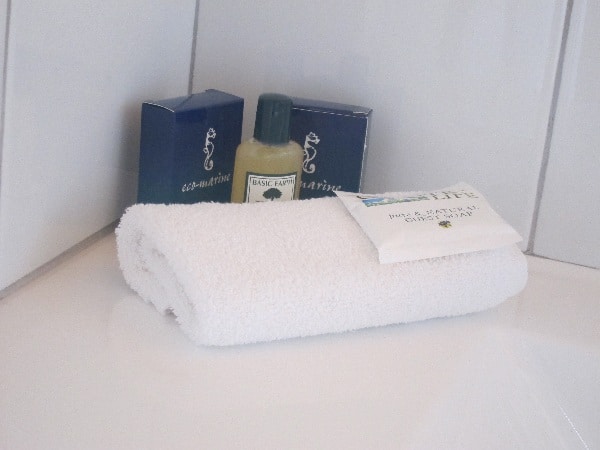 There are varying rooms on offer, from family rooms, self-contained apartments and spa suites. Thankfully, for a change, there were no arguments about Ella wanting the biggest bed. Instead, it was all about whether she could sleep on the top bunk – but I was not prepared for a trip to the hospital.
The highlights of the Seaview Inn are:
That view. I just can't rave about it enough.
There is also a webcam at the front office, where friends can visit the site and view live images of you waving back at them with The Nut in the background.
There is free wifi, which is always a bonus when Facebook is in need of some attention. Because obviously there's not enough people already posting on it. You can even rent a laptop.
It has a small children's playground. Which came with its own ready-made children, courtesy of the owners.
The service. So many places we've stayed at have been let down by the odd Fawlty Towers-style moment. Here, expect that country-style service where you feel like more than just another customer. I think the Basil character was played by my husband.
There's one thing I want to rave about though – it's The Nut View Restaurant (check out the seafood platter. Wow!). Easily THE best part of our stay – and it was all pretty good to be honest. The menu features an array of Tasmanian produce and the quality of the food was sublime.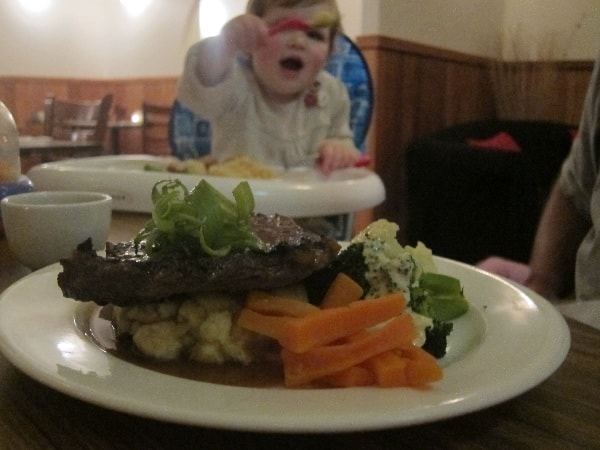 We were given a window seat overlooking the Nut and right next to the crackling fire – which was needed, I tell you. Julian's grass fed beef and my Atlantic salmon were cooked to perfection. Cravat-wearing Matt Preston would have given it a 10/10 for sure. It was restaurant quality food at pub sizes. The girls were equally impressed with their chicken strips and pasta – along with the toys, colouring-in books and pencils that kept them from screaming the place down.
For us, we would probably go a two-bedroom apartment next time we stay, just for the space and the opportunity to have a kitchen. That's not to say the one-bedroom was small by any measure. It was only an additional $25 too. The prices of the accommodation were certainly one thing we were impressed with.
If you are heading to Tasmania's North West and you're looking for somewhere to stay that is child-friendly, then I'd recommend staying with Clint and his staff. With a young family of his own, he certainly knew how to cater for all our needs.
What's the best meal you've had?
To view more photos, visit my Stanley page on Facebook. This post is part of the My Tasmanian Backyard series.
DISCLOSURE: Our trip to Stanley was organised by Cradle Coast Tourism. We were given acommodation and tickets to the Sequarium and Highfield House. We were not paid to write this post. All opinions expressed are our own.