The Bloke in The Shed appeared on Today Tonight last night, as part of a story on the Show Some Respect campaign he has been pushing in his role as Advocate newspaper Editor.
The idea for the campaign came about after witnessing vision of a police officer having to resort to using pepper spray on a teenager, along with the rising level of verbal abuse and assaults on emergency workers. The North West Coast of Tasmania is no different to anywhere else in Australia in dealing with these issues. However, the difference is they're trying to create some change and bring back respect.
Click to watch the story (and yes, that's The Bloke in The Shed in the still)…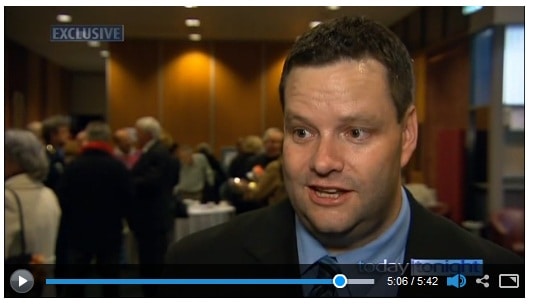 What do you think? Have young people lost respect for our front-line workers – police, ambulance officers, firies, teachers and nurses? What is our responsibility as parents?
And did anyone else grow up in absolute fear of the thought of having to encounter a police officer? *shudders*