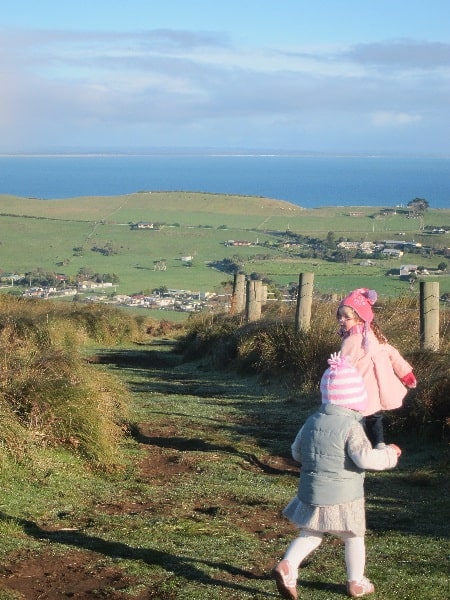 Wins of the week will be/were:
Flying into Melbourne today for what will be a whirlwind trip this time. I haven't seen The Bloke in The Shed for three days, but will get to see him for 10 minutes at the Melbourne airport when he boards the plane I'm disembarking. It's been a crazy week here.
Ella preparing herself for motherhood. She was growling at Li'l Holly for something or other. I told her it wasn't her job to growl at her sister. Her response: "But I'm just practising to be a mum. I'm getting really good at it''.
I have had too much of the glass of wine I'm drinking and therefore am forfeiting coming up with three things this week!
OK, time to start clicking to score yourself a win. What's been the highlight of your week?
If you're a blogger or business wanting to take part in the Aussie Giveaway Linkup:
Only link directly to the giveaway post/s and include the prize and end date in the linky tool below. Link each giveaway separately. If you need to delete it, hover over your link, wait until the red "x'' appears and click.
Giveaways must be open to Australian residents.
Grab the button below to add to your post.
A new list is added each Sunday so bloggers need to add their links weekly.
Start entering the giveaways! Entry is at your own risk. We do not take responsibility for unfulfilled prizes or a blogger/business not abiding by their own terms and conditions.

Hosted by Three Lil Princesses