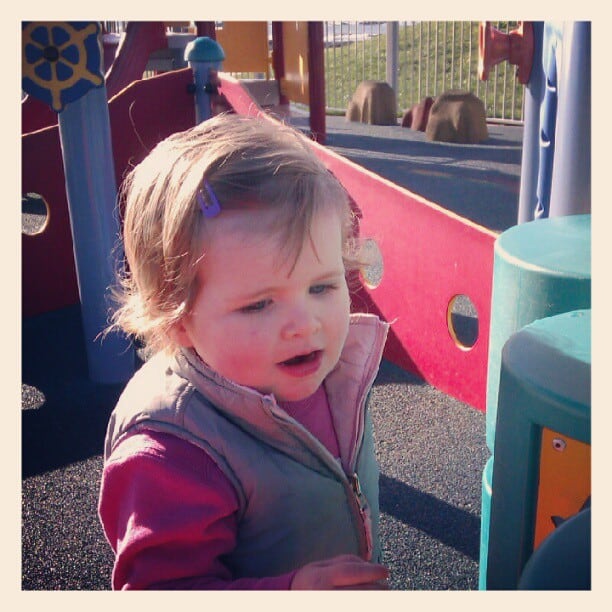 Here are some winning confessions from the week:
I nervously put up the post "In a desperate bid for chocolate, I've opened the Nestle Choc Bits. It looks like we won't be cooking tomorrow!'' on Facebook and Twitter last night. I was more than a little shocked at the volume of people who told me I'm not alone in doing this. Who knew!
The plan was to last night spend a few hours writing a host of blog posts for here and Mum PR. Instead, I ended up having one mouthful of wine too many and kept getting lured into the above conversation. Concentration fail. How on earth all those famous writers wrote drunk I will never know.
There will be a rather exciting event happening here on the blog for mums on September 3. Stay tuned!
Anyone have any confessions to make? It will never leave the four walls of this blog. Promise. Don't be shy now!
OK, onto some other wins. Just click on the links below to start entering some fab Aussie giveaways.
If you're a blogger or business wanting to take part in the Aussie Giveaway Linkup:
Only link directly to the giveaway post/s and include the prize and end date in the linky tool below. Link each giveaway separately. If you need to delete it, hover over your link, wait until the red "x'' appears and click.
Giveaways must be open to Australian residents and be run by Australian-based bloggers or businesses.
Grab the button below to add to your post.
A new list is added each Sunday so bloggers need to add their links weekly.
Start entering the giveaways! Entry is at your own risk. We do not take responsibility for unfulfilled prizes or a blogger/business not abiding by their own terms and conditions.

Hosted by Three Lil Princesses