What better timing for a post about scheduling time for yourself than straight after a weekend away with the hubby. Here's a guest post by the lovely Linda from Mums on the Go. She's just had her third baby last week and so knows all about the importance of needing to put time aside for yourself.
* * *
Since becoming a mother time for myself has become a precious and rare thing. Partly from the natural change in life that occurs with young children, partly because we have no family nearby and partly because my husband and I have always been people with a lot of commitments in life which leaves us little "spare" time.
When we returned to Sydney before Christmas my husband and I sat down and talked about the changes we wanted to create in our life. By returning to the city we call "home", we felt better equipped to set up more supportive routines for the family. Time for ourselves was a big priority and we knew the only way to make it happen was to create a family plan for the week.
It looks like this and is pinned to the fridge: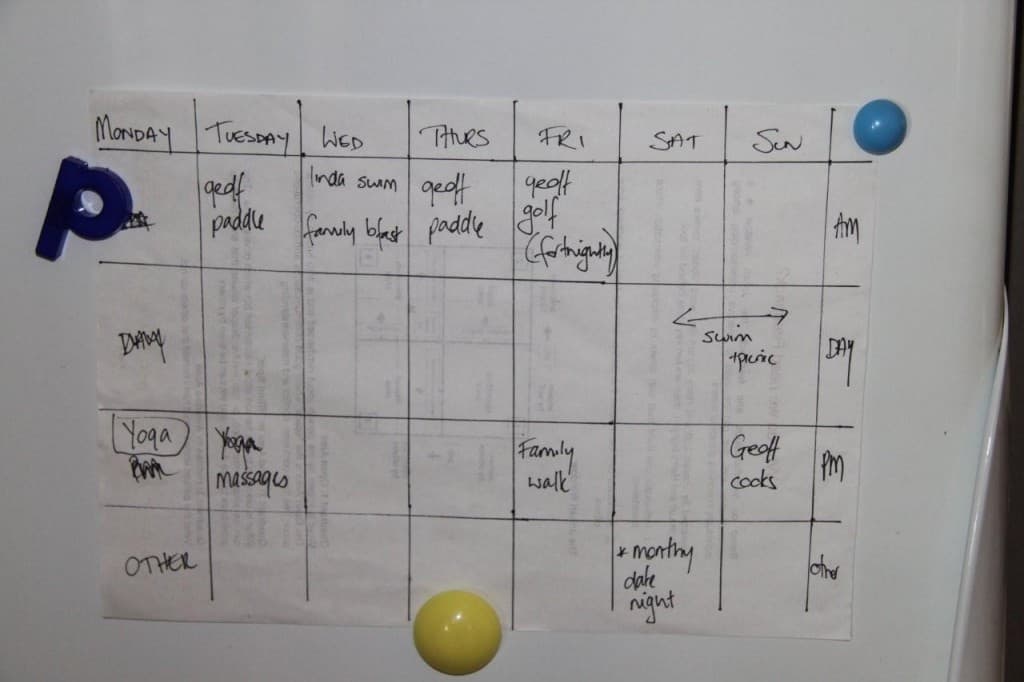 You will notice there is nothing high tech or beautiful about our plan. However, creating a basic chart was essential to having us commit to the changes we wanted to see.
Some people might think it is a bit formal to have a plan like this, but it really works for us.
As a result:
I have been able to go to yoga once a week and my husband usually joins me if he is in Sydney;
My husband paddles two mornings a week with his friends when he is in town;
During daylight savings we went for a family walk on Friday evenings, which usually included a brief stop at a local park for the kids;
We have managed to book a monthly date night;
My husband remembers he is on dinner duty Sunday night … some of the time;
The only thing on the plan that didn't really happened is my Wednesday morning swims … Basically because I fell pregnant just after creating the plan and felt too ill to swim in the mornings. By the time I felt better it was too cold in the mornings.
I know that time for mysef helps me be a better mum, wife and quite simpy a happier human being, so I am glad we have taken steps as a family to make this more of a priority.
Do you manage to have time for yourself each week? How does it work in your house?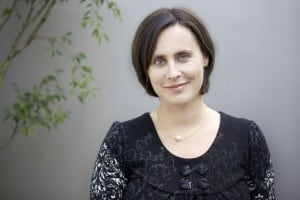 Linda Anderson is Mum of three kids under five, the founder of Mums on the Go and principal coach of a2a coaching. For more tips and resources about caring for your own needs visit the Mums on the Go website or follow on Facebook or Twitter.