We set off from home last Saturday – without our two motor mouths. "It just doesn't feel right without them,'' The Bloke in the Shed said as we hit the highway for Stanley, in Tasmania's far North West. That's what happens when you spend three looooong years without having a night away together. After the constant sickness in our household over the past two months, we were well and truly ready for a break though.
We stayed at the Stanley Seaview Inn in June with the girls and got a chance to take in Highfield House, Stanley Seaquarium and climbing The Nut. This time, we were treated at the sublime Horizon Deluxe Apartments and didn't go anywhere. Seriously why would you?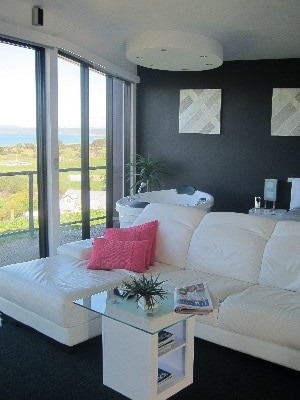 It's hard to describe how incredible this place is.
The view: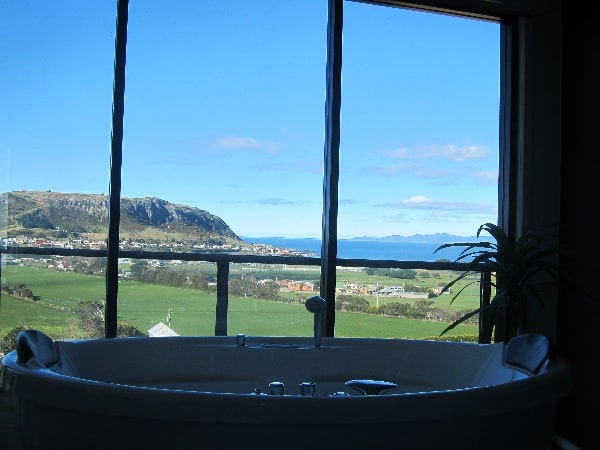 The accommodation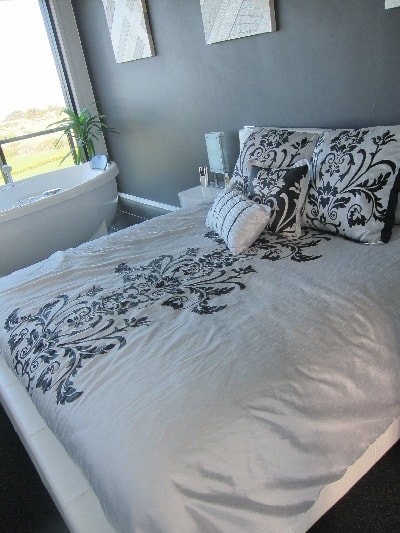 That spa – in all its glorious forms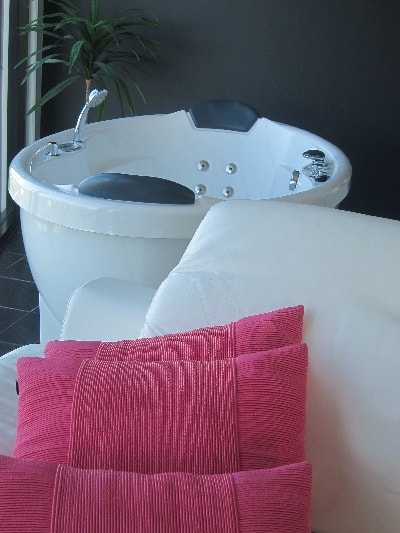 While you may have acknowledged the spa needs to be full before turning on the jets, it doesn't then pay to start playing around with the buttons ("ooh, look, it has a radio in the spa'') and accidentally push the "jets'' button, sending water flying throughout the entire apartment. He then had the cheek to ask if he could listen to the footy on the radio while we were soaking and sipping our champagne. Seriously!
We ordered dinner from its sister restaurant The Nut View Restaurant, which was sublime. And then had another spa.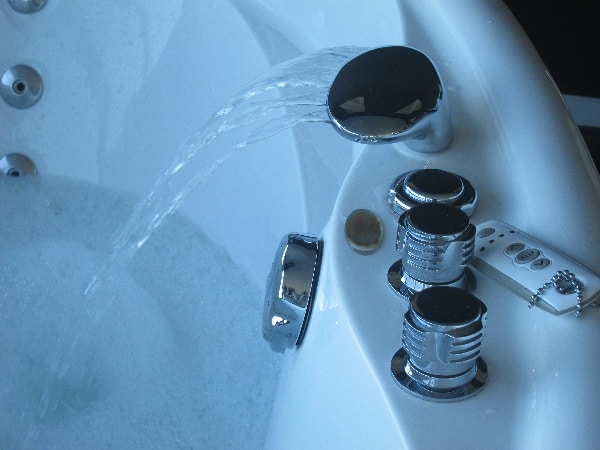 We slipped into the fluffy dressing gowns and watched Spud the movie (review to come) with surround sound and sunk into the gloriously comfy lounge. We'd brought our own movie, not realising there was a selection already there, along with CDs.
In the morning, when everything was quiet, city slicker Julian heard a noise. He jumped. "What's that?''. Me: "Ah, it's called a cow''.
It was enough to prompt him to get out of bed and cook me a full breakfast, with the kitchen bountiful with eggs, bacon, sausages, breads, cereals, orange juice and there was even a Nespresso machine. Although, we didn't attempt that.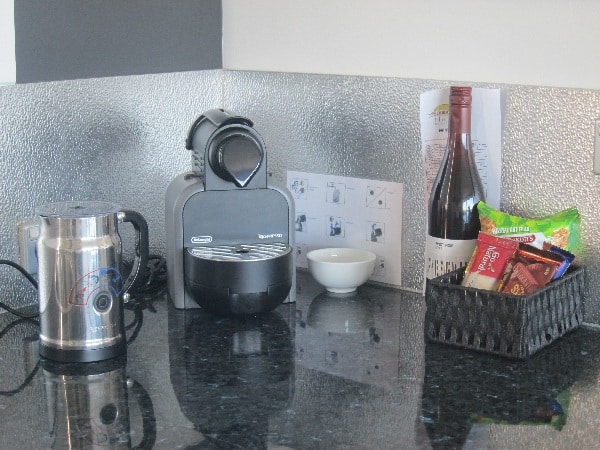 While I headed for the rain shower to freshen up before our trip home,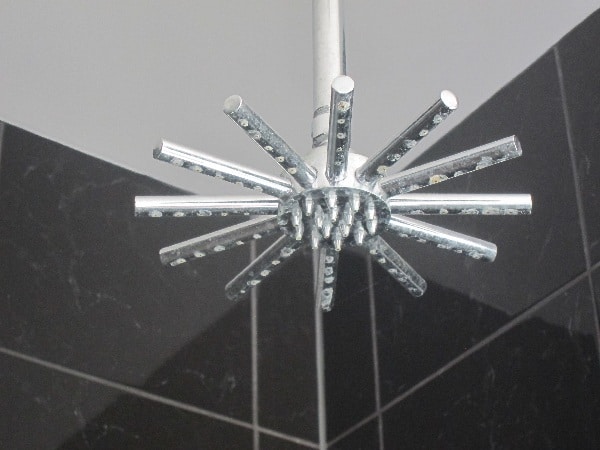 Julian spent his time basking in the sun on the front patio, taking in that glorious view – after packing the dishwasher.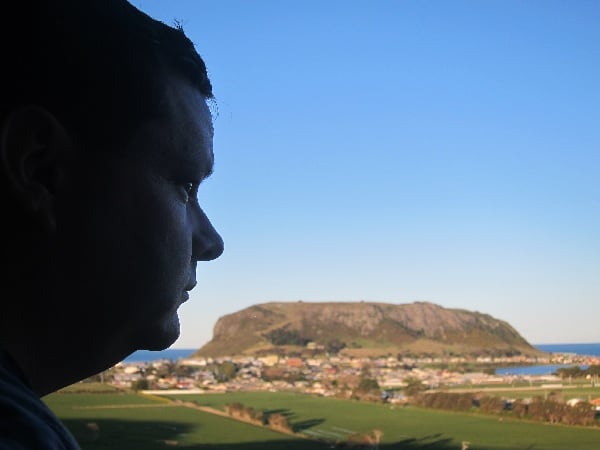 The apartment, with all its five-star mod cons and perfectly styled decor, was pure luxury. The service was real country style, with nothing too much trouble. It's hard to fault, to be honest. We would recommend it to anyone who needs to escape and be pampered for a little while. It would be ideal for a honeymoon, anniversary or just a reward for being a good parent. And we all need those.
To learn more about Horizon Deluxe Apartments at Stanley in Tasmania, visit the site.
When was the last time you went away with your partner? What about even a date night?
DISCLOSRE: We received a complimentary night at Horizon Deluxe Apartments. We were not paid for this post. All opinions expressed are my own.