If you count not dying as a winning week, then yes, we had one of those weeks: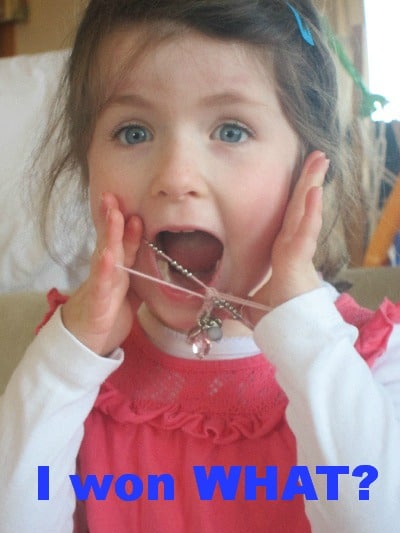 We drive out of a car park in Launceston, pull up to the traffic lights and The Bloke in the Shed begins to panic when he can't figure out if the lights are red or green. At exactly the same moment, we both realise we're in a one-way street – facing three lanes of oncoming traffic! I'm sure our faces looked like deer caught in a headlight. We are laughing about it now. But can I just say, it wasn't funny at the time!
Do you have any traffic stories you're willing to share? Fess up. We've all had them!
OK, onto some other wins. Just click on the links below to start entering some fab Aussie giveaways.

If you're a blogger or business wanting to take part in the Aussie Giveaway Linkup:
1. Only link directly to the giveaway post/s and include the prize and end date in the linky tool below. Link each giveaway separately. If you need to delete it, hover over your link, wait until the red "x'' appears and click.
2. Giveaways must be open to Australian residents and be run by Australian-based bloggers or businesses.
3. Grab the button below to add to your post.
4. A new list is added each Sunday so bloggers need to add their links weekly.
5. Start entering the giveaways! Entry is at your own risk. We do not take responsibility for unfulfilled prizes or a blogger/business not abiding by their own terms and conditions.

Hosted by Three Lil Princesses