I've spoken before about having decorated Ella's room (and the Bright Star Kids giveaway is still open by the way), but have nothing but Holly's name on her bedroom wall. Poor, deprived child, I know!
The girls were looking for something crafty to do this afternoon, so we decided to create some wall art using a hexagonal shape – and our new printer. While Ella's designs weren't quite what I was looking for, I did manage to save enough hexagons to make this: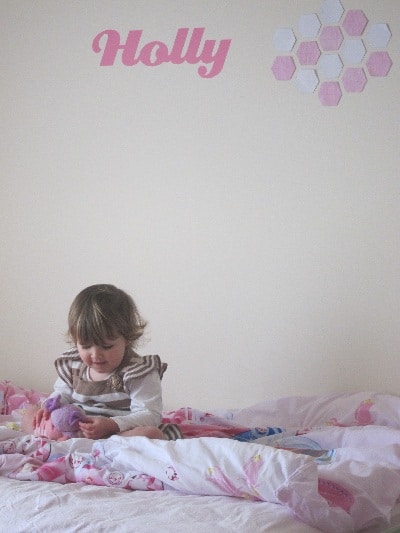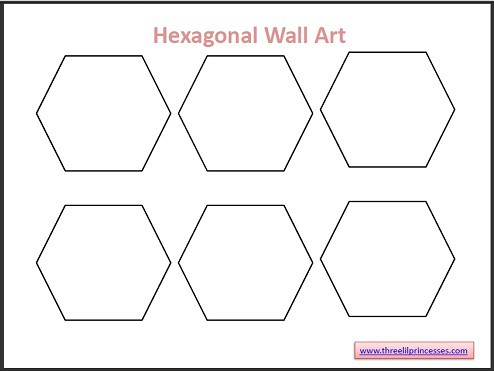 Step 1: Print out hexagonal shapes. Feel free to download this PDF and print out to use.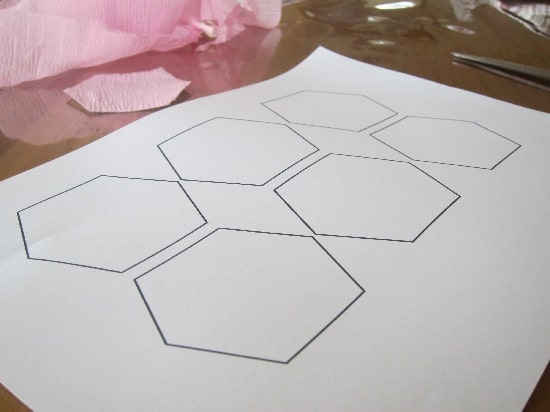 Step 2: Cut out 14 shapes.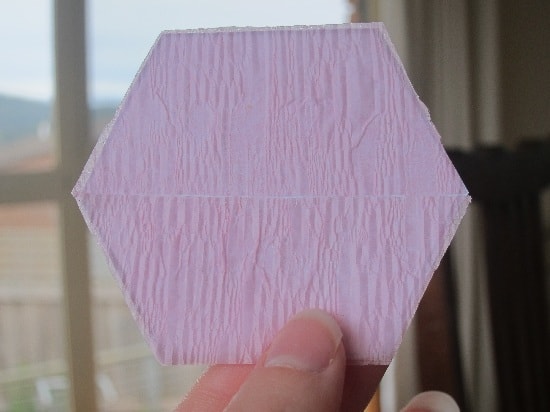 Step 3: Colour half the hexagons. We used leftover pink birthday streamers. We cut the streamers, carefully glued them and then stuck them to the hexagons. You could use cellophane, paint, pencils or material.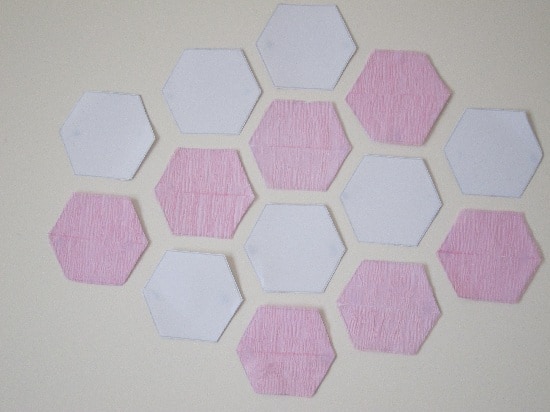 Step 4: Use Blue Tack to stick them to the wall in a pattern.
We're now planning on making a pink bumblebee to go with it. Tutorial to come…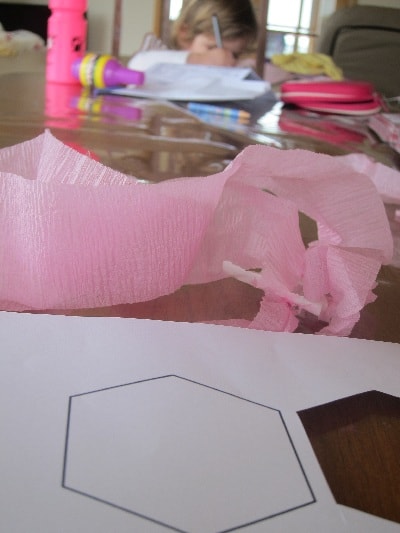 What do you think? Do you have any other suggestions on what we could have done – or still could do?