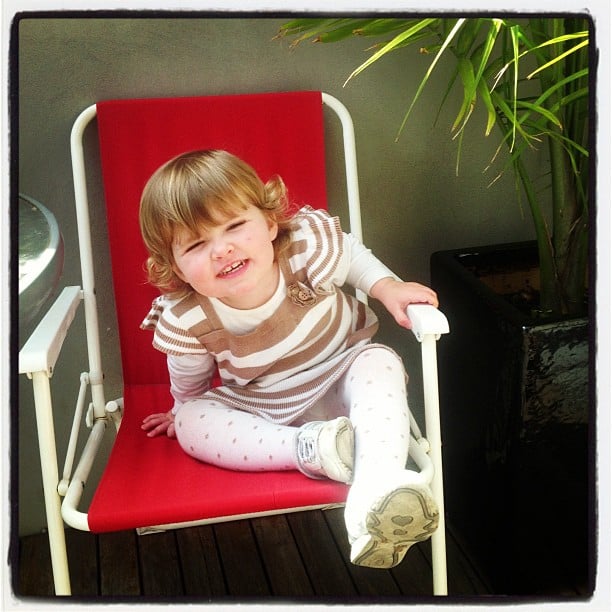 By Julian O'Brien
It was a typically wild winter day in Tassie and no other car was silly enough to be parked in the local playground car park. It was deserted.
I wasn't there to play on the swings in the driving rain and freezing wind. No, a recently discovered fetish for running and exercise meant I was spending a rare weekday off, in weather which I'd only seen on crab-fishing reality TV shows from the North Atlantic, by doing a casual 12km run.
Yet it was not the run that was to cause me concern. Aside from being a launching point for the run that day, this park had a special place for our family and we were regular visitors…. albeit when the weather was a tad better.
It was only back from my run, which I enjoyed by the way, my mood changed. On returning to the park, I could see another car parked not far from mine. Not that strange. What was strange though was there was a young boy not much older than our Princess Ella running around the play equipment in the Antarctic weather in just a t-shirt and jeans unsupervised.
The real issue
As I neared my car I could see a male and two females in the other car and that eased my mind – but only temporarily. Strapping on my seatbelt and looking to reverse, I spied out of the corner of my eye the female passenger lift a bong to her mouth, breathe in and exhale in the car. Well, that explained the "unsupervised" thing.
I shook my head and continued reversing, but to my horror I watched as the kid ran from the playground and jumped straight into the back seat which only moments before had resembled the set of a Cheech and Chong movie. The driver in the other car started his engine and THEY started to reverse.
A parent's values
Now, I'm no prude and I've had my share of "life experiences" but if having children taught me one thing it was I needed to take more responsibility for the sake of the souls I'd chosen to bring into this world. I was livid. I drove slowly out of the car park long enough to block the other car and report the incident and vehicle to a mate in the local police station.
I took no joy or pleasure from that and there are still days I wonder about that little bloke in that car, hoping to God he is receiving the parenting every kid deserves. Do I feel guilty about what I did? Not on your life.
What it did reinforce to me was that not everyone views parenting the way myself and Kel do and maybe, just maybe, we have to make a stand in our own communities at times to right that balance.
What would you have done in the same situation?