Melbourne has become a bit like our second home. We visit so often we nearly need to buy a house – if only they weren't so bloomin' expensive. Seriously, I could buy three houses in Tasmania for the price of one in Melbourne.
Our regular visits also mean we have done, what feels like, most things in Melbourne. This time however, we did get outside the usual Melbourne zoo and aquarium – both of which we love, by the way – to have some new experiences.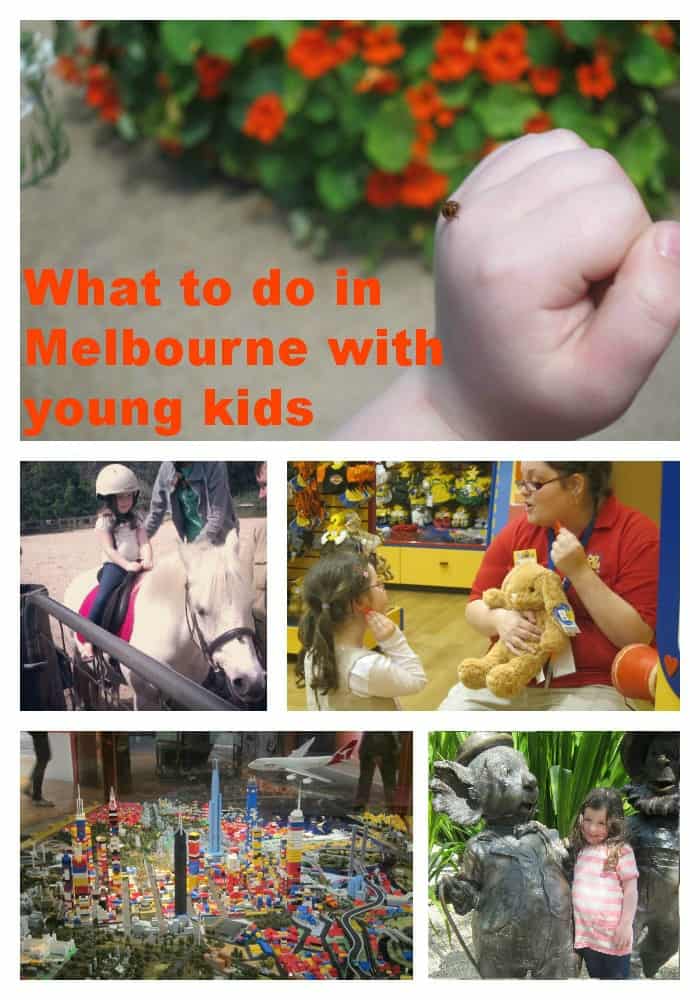 Here is what we did:
Build a Bear
Build a Bear was part of our first day in Melbourne. We headed to Chadstone Shopping Centre and Ella got to make Rabbi (a hugely original name for a rabbit). She chose the bear, gave him a heart, selected a sound (she chose the song Under the Sea), watched him being stuffed, cleaned him and then picked out an outfit. The whole bear cost us $60. It might sound a lot for a teddy bear, but it really was worth the experience. Plus, she gained a bear at the end that holds sentimental value because she created him herself. And it was with less pain than I went through to bring her into the world.
Scienceworks
Julian and I went to Scienceworks years ago – pre-kids – and thoroughly enjoyed it. We knew the girls would love it because it's so hands on. When we got there we were blown away. It was just fabulous, with a Wallace and Gromit display (ending this month). The highlight was certainly Nitty Gritty Super City.
Collingwood Children's Farm
We arrived on a day when the Collingwood Children's Farm was free and a Channel Nine film crew were there, so it was extremely busy. Ella unfortunately didn't make an appearance on TV, but she didn't care – she "got to milk a cow, Mum''. Her summation was that it was "very wrinkly''. She also rode a pony, lining up for about an hour for that five-minute ride. I've never seen her so patient. Holly, absolutely petrified of animals, was excited by the whole show. Just as Ella dismounted, Holly piped up with: "my turn''. Maybe next time. By the end of the day, Holly was feeling much more comfortable being around animals.
Royal Botanical Gardens
We'd had a picnic dinner in the Royal Botanical Gardens before, but had never had the chance to look in the children's garden. Super sweet, it gave Ella the chance to learn about The Magic Pudding. She also found a ladybird she was thoroughly fascinated with. The girls were excited to see all the veggies and herbs growing and asking which we were going to plant this year. We also sat by the lake at the other end of the gardens and watched the ducks, geese and a few eels. Eww.
There were plenty of other smaller things, but that sums up the main attractions.
What are your favourite things to do in Melbourne?