I have a little confession to make. It'll make me sound horribly lazy. Maybe even a bit cheap.
Holly has never had her own childcare name labels.
The poor child has spent a year in childcare under the guise of "Ella''. Her clothes, her drink bottle and even her bag all have "Ella'' printed on them. It's become so bad the child carer admitted to often accidentally calling Holly by her sister's name. Time to make a change, I think.
With some help from Stuck On You, Ella has scored the most beautiful school library bag as part of the Stuck on You Book Pack (discontinued, but you can get the new Kids Designer Book Labels instead).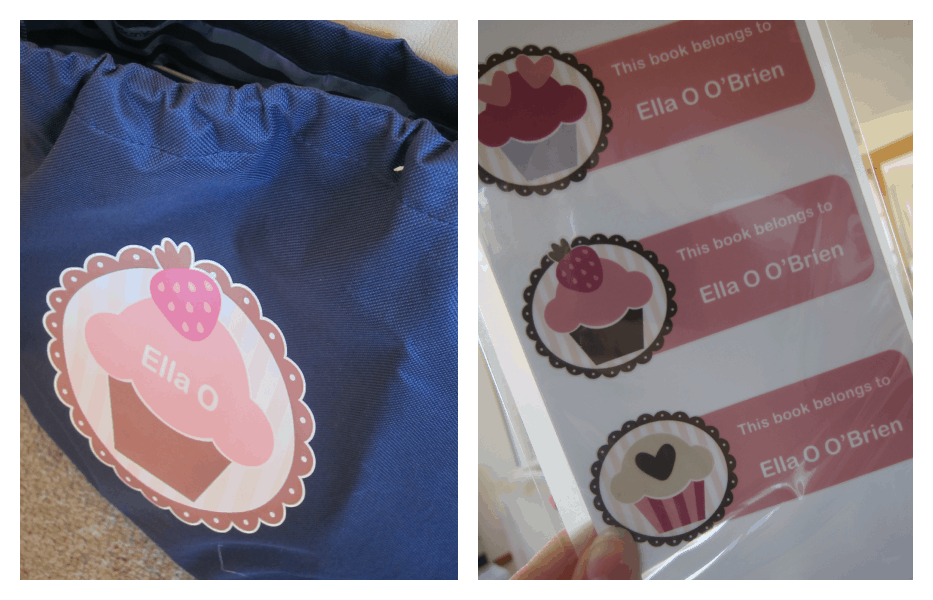 And, more importantly, Holly has a whole selection of labels to make sure she doesn't start calling herself Ella.
Here's what I went shopping for: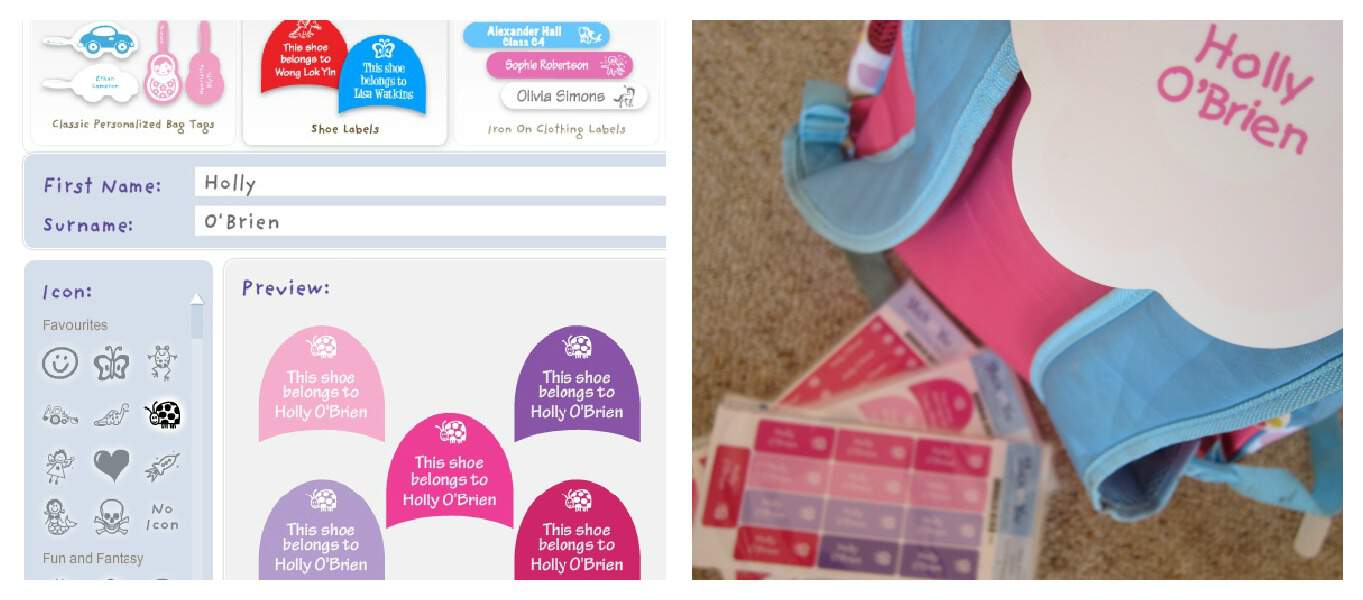 Pack 0-5: These gorgeous packs include various name labels and a bag tag. What I love is how personalised you can make each item from colour, font and image selection. You can also match across different products. ($49.95)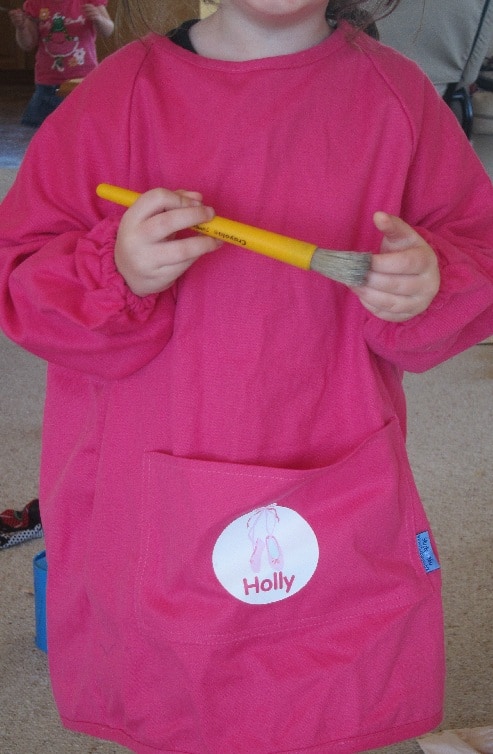 Art Smock: Made of 100% sturdy cotton canvas, the Art Smock for Kids is exactly what we need for messy painting. With cream curtains, lounge suites and carpet, I've been making the most of messy summer days. Waterproof smocks tend to be too light and, therefore, fly about in the wind – often ending up IN the paint. This one is thick enough to protect the clothing and includes long sleeves with elastic around the wrists. I adore the image (we selected the cute ballet slippers) on the handy front pocket. ($34.95)
Apron: One of the girls' favourite activities is cooking with mum. Ella has long had her own little apron, but it's getting a tad small these days. So Holly gains the old apron and Ella a new one. Again, they're made of 100% cotton canvas to protect clothing. Similar to the smock, we've included the ballet slippers on the cute front pocket. ($29.95)
It means we now have a happy household. And we've decided it might be nice for you to have a happy one too.
We're giving away a $150 Stuck On You voucher, which will get you an awful lot from the Stuck On You Australia site. All you need to do is tell us a favourite school tip – whether for lunch boxes, covering school books or getting organised in the mornings. Let us know in the comments below.
Terms and conditions: The Stuck On You competition will be judged on creativity and originality. The competition opens Sunday, January 27, 2013 at 9pm AEST and closes on Monday, February 4, 2013 at 7.30pm AEST. One entry per person. Australian entries only. There is one prize winner. The winner will be notified via email and name published here. Entries remain the property of Three Li'l Princesses and may be republished.
If you would like to learn about more of our giveaways, make sure you sign up to our eNewsletters. You'll also find more giveaways in the Aussie Giveaway Linkup.
DISCLAIMER: I received all the items mentioned above. I have not been paid to write this post. All opinions expressed are purely my own.
PS. Kellogg's has partnered with Stuck on You to offer parents a $5 voucher when they purchase a range of Kellogg's products.