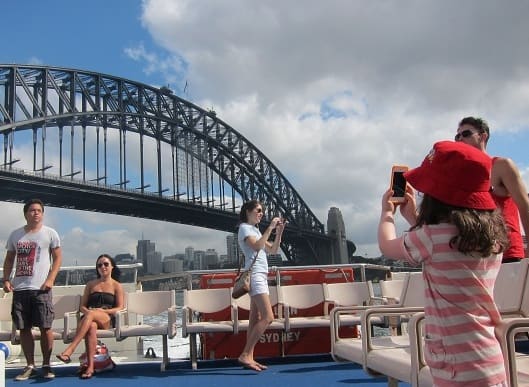 What a whirlwind week we've had. Here are some of our wins:
• We arrived home from Sydney, after having one of the best holidays we've had in a while. It was so incredibly relaxing – apart from the constant high-pitched squeals from The Bloke in The Shed. He's decided we are NEVER moving to Sydney. He couldn't cope with all the spiders.
• While doing some ABC Reading Eggs together on the iPad, Julian tried to explain to Ella about Steve Jobs, the man who created all the "i'' products. Ella replied with: "Yes, Dad. I know him." Julian looked puzzled. "He's on the front of Mum's book''. Of course she knows him!
• Julian and Ella were up against Robyn Moore, the voice of Blinky Bill, in a celebrity ferret race today as part of Australia Day festivities. Well, the ferrets raced. Not Julian and Robyn. Robyn was disappointed with the lack of motivation from her ferret and broke into her Julia Gillard impersonation from ABC Radio comedy show How Green Was My Cactus to give it a pep talk. Meanwhile, 10 minutes earlier the race had been won by Julian and Ella's ferret. This was their secret weapon (the rabbit. Not Ella looking distinctly like Heath Ledger playing The Joker):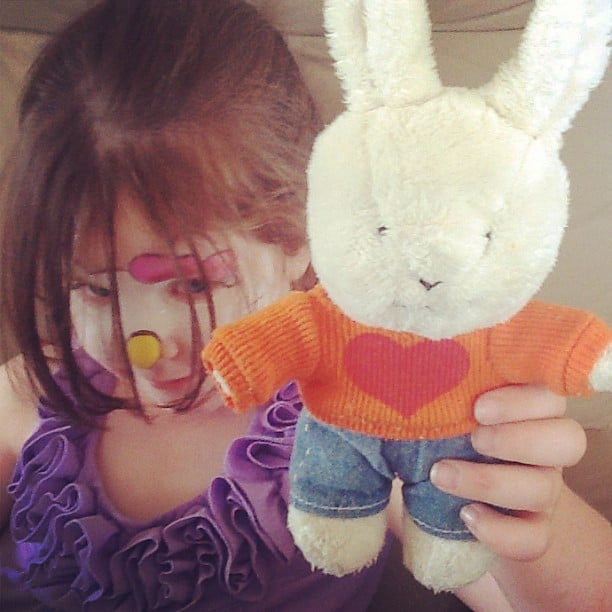 Aussie Giveaway Linkup instructions:
If you're a blogger or business wanting to take part in the Aussie Giveaway Linkup:
1. Only link directly to the giveaway post/s and include the prize and end date in the linky tool below. Link each giveaway separately. If you need to delete it, hover over your link, wait until the red "x'' appears and click.
2. Giveaways must be open to Australian residents and be run by Australian-based bloggers or businesses.
3. Grab the button below to add to your post.
4. A new list is added each Sunday so bloggers need to add their links weekly.
5. Start entering the giveaways! Entry is at your own risk. We do not take responsibility for unfulfilled prizes or a blogger/business not abiding by their own terms and conditions.

Hosted by Three Lil Princesses