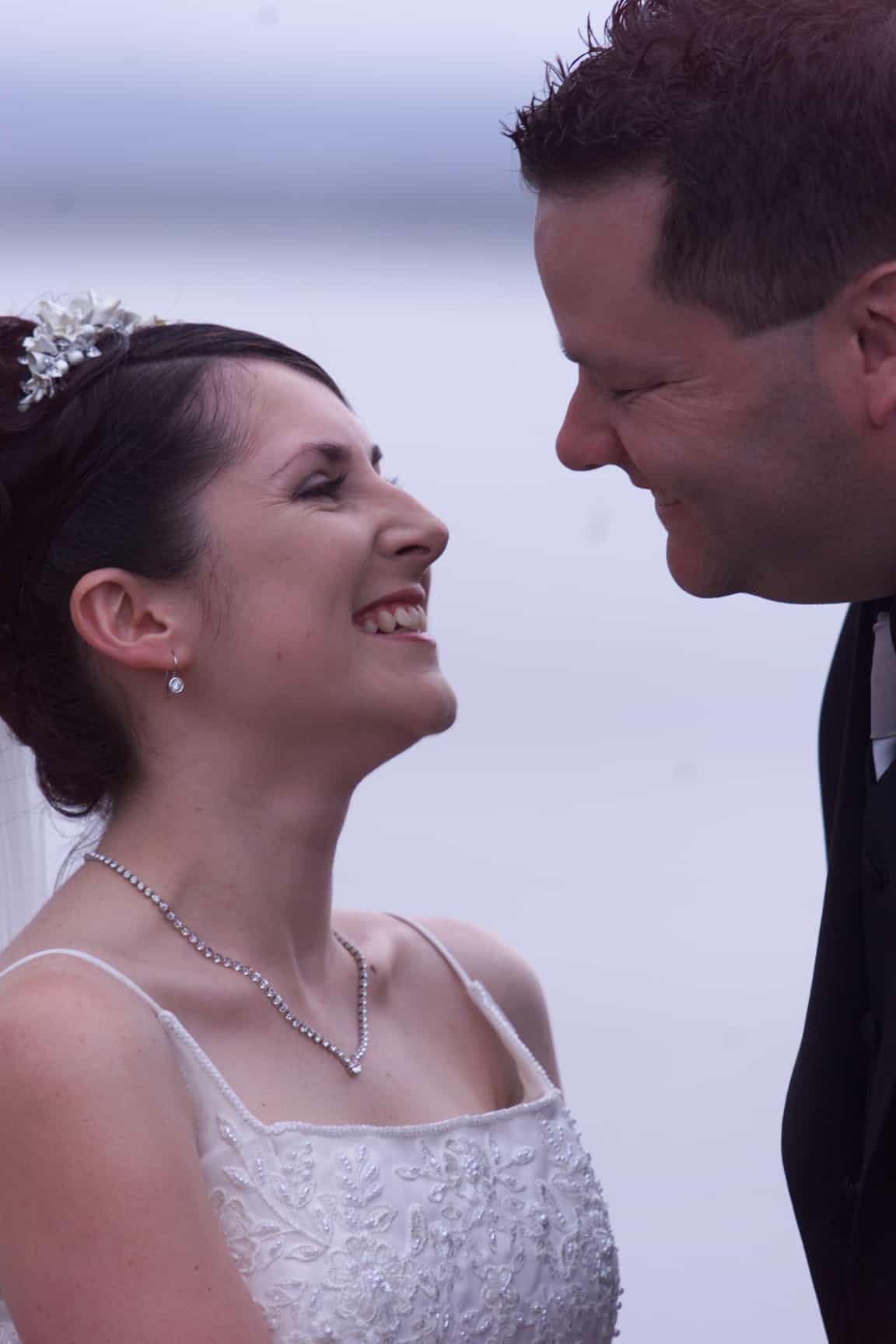 The last couple of years have seen The Bloke in the Shed and I a little lean on the dating front. There's usually wine and chocolates, but there's also a TV, two laptops and a mound of work to catch up on. Valentine's Day, birthdays and Christmases roll around and we're reminded we probably should be more romantic.
This year we've decided we're going to make more of an effort for regular "date nights''. Especially now Holly is a little older and able to be left with other people.
Here are traditionally good ideas for Valentine's Day that we'll be aiming to use throughout the year instead.
1. Masterchef at home. Spend some time in the kitchen preparing your favourite dishes and eat together – alone – afterwards, just like you're in a fancy restaurant. It's a true Valentine's Day ideas that even calls for surprise roses beforehand, don't you think? (I have been known to buy Julian flowers. It's true! It was a really dark coloured rose back in our early days. I don't think flower buying should just be for the men).
2. Go stargazing in the backyard. Take out a blanket, spread it on the ground and lie down while looking at the night sky. Even just sitting in the outdoor area with a wine. The beauty of this one is it costs you nothing. Except for the wine.
3. Tourist in your own town. I'm ashamed to say, but there are things here in our own town we haven't done. You know, those touristy things? We're always so driving somewhere else.
4. See a live event. Back in the day, we used to attend concerts and shows all the time. We've often remarked that "oh, so and so is in town. They'd be great to see''. But we never go. We may even travel interstate for a show. Maybe…
5. Watch a movie at home. Prepare your popcorn and drinks and snuggle up on the couch together to watch your favourite romantic movie. Dim the lights for added effect.
6. Eat out at a new restaurant. There's something about food and romance. They just go so well together. This year we'd like to try somewhere new.
7. Go on a road trip. Head out to a new destination. The time on the road will be perfect to talk and bond.
8. Climb a mountain. This is the ideal date idea for people with adventurous spirits. That's not necessarily me. Although, one of my greatest memories is climbing to the Wineglass Bay lookout on Tasmania's East Coast with Julian. It was worth all the effort.
9. Gourmet picnic at the park. It's such a simple activity, but thoroughly relaxing. Unless it's infested with tantrum-throwing two year olds. We'll be leaving ours at home! Pack some cheese, dips, smoked salmon, cured meats, olives, crackers, fruit and nuts.
10. Head to the beach. I'm not a beach person. As I've said before – I hate the sand. However, there is something about walking along the beach together. (I say this after Julian took me to Boat Harbour to propose 13 years ago and I refused to step out onto the sand, so he had to propose in the car. If only I'd known!).
11. Find a hobby. Sometimes we get to a point where our lives boil down to work and kids. It's nice to have something you can do together. Even if doing arts and crafts is a one-off activity, it all helps to create new memories.
12. I need ideas for No. 12. What would you suggest? Do you have regular date nights? What sort of things do you do?
DISCLOSURE: I received vouchers in exchange for my time and blog space with thanks to Roses Only. All opinions are my own.